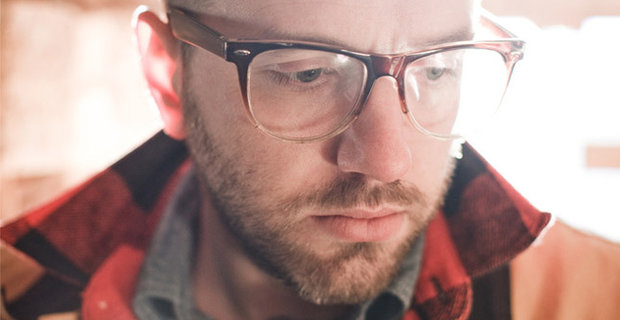 City and Colour AKA ex-Alexisonfire man Dallas Green preps for the release of new single Harder Than Stone ahead of a string of UK live dates. Due out on January 27th, the track is a reflection on life, youthful innocence and growing up, viewed through the prism of guitar-led folk pop. It's the second single to be released from The Hurry And The Harm; the fourth solo album from this Canadian singer-songwriter. If you like to experience your music with moving pictures (and who doesn't?) check out the video for Harder Than Stone below:
The fourth record from this popular Canadian performer continues in the vein of raw acoustic melodies and unplugged indie rock, this time exploring the gifts offered by a full backing band. Green's additional playmates are probably to blame for his successful transition from pulling-on-the-heartstrings pop-rock into a more refined and polished folksy sound. While the record was released back in mid 2013 (listen to it here), City and Colour are only just getting round to touring it through the UK, with a full run scheduled to start on the 24th in Newcastle.
Arriving at Manchester's O2 Apollo on January 28th, these shows will mark Green's first fill UK tour since his sold-out lap back in 2011 and his first string of UK performances with an accompanying backing band. Northern City and Colour fans can also catch Green at the O2 Academy in Leeds on January 25th. A full list of tour dates can be found below:
UK Tour Dates:
24 – NEWCASTLE O2 Academy
25 – LEEDS O2 Academy
26 – GLASGOW O2 Academy
28 – MANCHESTER Apollo
30 – BIRMINGHAM O2 Academy
31 – LONDON Hammersmith Apollo
FEBRUARY
03 – BOURNEMOUTH O2 Academy
04 – BRIGHTON Dome
Words by Simon Bland (@SiTweetsToo)
Be sure to 'like' us on Facebook and follow us on Twitter to keep up to date with all the latest Northern entertainment news!