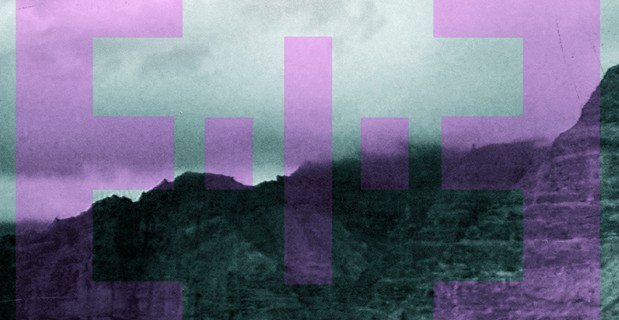 Echotape are, well, we're not quite sure. There's very little information about the band about other than a rather intriguing website. Still, head down to Dry Bar on Manchester's Oldham Street on Friday night to fill in the gaps. You can also catch them being mysterious more than once this weekend as on Saturday (March 31st) they will be performing in Wakefield at Escobar.
The video for "Came Into My Blood" doesn't offer much information on the band either. A masked man running around desolate landscapes starting a fire. Maybe they're a band of ex-con arsonists? We're hoping not as setting fire to your audience isn't the best approach to gaining new fans.
Back to reality and we want to make clear that the lack of information surrounding the band is not a cover for a lack of musical ability. The songs are good and they have an interesting mix of what modern indie rock has turned into. Melodic with driving rhythms, high vocals and dark brooding undertones.
They list a number of influences like M83, Mogwai, The Horrors and Echo & The Bunnymen. They worked with producer Martin "Youth" Glover (of Killing Joke fame) who has also worked with The Verve, resulting in "Sky Above Quarley Hill". The four-track EP with be toured this spring with live dates that taking them across the UK and USA.
Echotape – Sky Above Quarley Hill (EP) by aai
words by Daniel Savage
LIVE DATES
FRIDAY 30TH MARCH
Manchester – Dry Bar – 8pm
SATURDAY 31ST MARCH
Wakefield – Escobar – 8pm
THURSDAY 12TH APRIL
Kings Cross, London – Club Surya – 8pm
THURSDAY 19TH APRIL
Bristol – The Mother's Ruin – 8pm
MONDAY 30TH APRIL
Los Angeles, CA, USA – MUSEXPO, SIR Studios – 9pm
THURSDAY 3RD MAY
Los Angeles, CA, USA – The Viper Rooms – 8pm
Like the site? Why not follow us on twitter and Facebook for updates and other info!