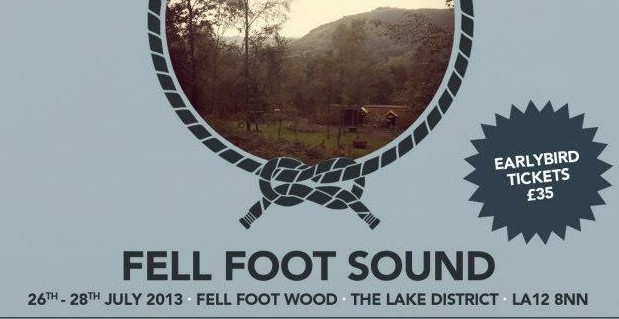 The North, ignoring the stereotype of being dull, overcast and wet, is actually full of beauty. One such place is the spectacular Lake District. A piece of the planet that can hold it's weight against any landscape on Earth. Rolling hills, fields of green and (obviously) lakes.
So, realising this, the guys behind Fell Foot Sound had the brilliant idea to put a festival there.
Set in a beautiful woodland glade overlooking Lake Windermere, with excellent camping areas, lighting, running water (show off), good toilet facilities (a bonus at any festival) and homemade food (yum). This year's Festival curated by Leeds based promoters British Wildlife Festival and Dead Young Records will bring together some of the country's most interesting and exciting bands to an unrivaled and unique location.
First line up announcements:
Sky Larkin / Cowtown / Witch Hunt / Bilge Pump / Bearfoot Beware / Dancing Years / Harry Ridgway / ikestra / Nope / Sam Airey / Super Luxury / Swimming Lessons / Two Minute Noodles & many more to be added.
As a naturally occurring wood, all of the facilities offered at Fell Foot Wood are in tune with and respect the local environment. Fell Foot Wood is a fully working camping and events space with many creature comforts.
There are also plenty of things to see and do nearby, perhaps a lake cruise steam train ride to see the sights of Lake Windemere, and the local town Bowness-on-Windemere has all the amenities you will need including that all important pub lunch!
This will be an intimate weekend, with only a few hundred tickets on sale, so early purchase is advised to avoid disappointment!
£35 Early Bird on sale now (full weekend inc. camping)
http://www.wegottickets.com/festivals/f/6261
words by Daniel Savage