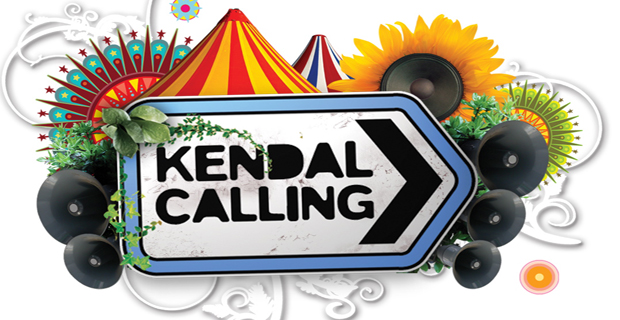 Glastonbury may be over but the 2011 festival season is very much in full swing.  So if you were struggling to decide which Northern outdoor event to destroy your wellies at this year then look no further.  The three-day end of July extravaganza Kendal Calling looks set to be this years hottest ticket.
Nestled in the heart of the Lake District Kendal Calling features an eye-watering line up. Headliners include Wakefield four piece The Cribs, electronic hip-hoppers Chase and Status and icon of the 80's Blondie.  Not only that but the likes of Frank Turner, Kitty Daisy & Lewis, Easy Star All-Stars, The Whip and Echo & The Bunnymen are all scheduled to make some noise in the picturesque Cumbrian hills.
Main stage rock not your scene? Don't worry, you wont have to travel far to satisfy your non-stop dancing needs. The fest's Glow Dance Tent features performances from Caspa, Nero and KraftyKuts while Manchester's own Mr Scruff will be dishing out one of his trademark epic DJ sets and some nice warm brews on the Kaylied Stage if that's more your cup of tea…literally.
However like any festival worth going to the fun doesn't stop when the amps are turned off.  Rest assured that Kendal Calling has enough tricks up its sleeve to keep you entertained throughout your three-day stay.  Legendary ex-Hacienda DJ Dave Haslam will be spinning his stuff at The Soapbox Stage, this year's Riot Jazz will be given a 1850's twist, while the Happy Slap Boutique will be overflowing with artists and performers all eager for a good time.  Oh, and did we mention Fancy Dress Saturday's theme is beasts and machines? Because it is. And that's amazing.
With any luck Northern Noise will be at this year's festival posting live news stories, photo galleries and reviews from throughout the weekend. We'll also be tweeting some tweets so be sure to follow us on Twitter to stay up to date.
Words by Simon Bland.