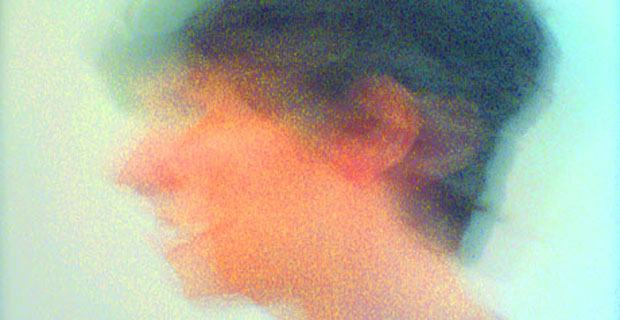 Look at the fuzzy picture to your left. You see the hazy, purposefully out-of-focus image of a youngster who delights in blurring the lines between '80s retro synth-nostalgia, and futuristic electronica. Performing as Leopard Of Honour, but known as David Roocroft, he is one of a handful of electronic producers responsible for the growth of 'Chillwave'.
Finding an accurate description of this new sound is an issue as clouded as the aforementioned face. If a picture speaks a thousand words then this one is purposefully obscure, it's opaque with an anachronistic lack of time and place. It's bright, with a welcoming sense of warmth, yet uncompromisingly unfamiliar.
Chillwave adheres to this aesthetic, and it's just as difficult to recognise. Retro samples are used, but they're hard to place in a previous context. Echoes of '80s disco create an inviting atmosphere and a sense of familiarity, but this is no throwback genre. There's a sense of tranquil escapism, rather than a need for clarity, a moment of calm in the chaotic modern world.
Let's not be mistaken though, Chillwave's very existence is owed to the digital age. The phenomenon developed without a specific location, acts found their home in blogs, rather than in the physical realm. Nonetheless its central figure, Washed Out a.k.a Ernest Greene, has played many a sold-out show in the real world, and has set the release date for a his much talked about debut LP, Within And Without (July 11).
Leopard Of Honour is gathering attention as being Manchester's own Chillwave pioneer. His first two offerings (below) stand well apart from each other, proving to be intriguing snippets of a soon to be released debut EP. House Of Palms' funky disco bassline calls to mind the iconic riff from Bill Withers' classic soul anthem Lovely Day. Hence, this soul influence draws comparison to fellow Mancunain producer, Star Slinger, whose debut album mixed retro '70s samples with modern day stomping beats.
Despite these similarities, it's what's happening around the bassline that really makes the tune stand out, sweeping vocals which float in and out of the serenity. Could this be electronic shoegaze? Teenage Fantod feels more tribal but still has swirling synths at its core. These two incredibly distinct tracks are all we have to go off at the moment, both are awash with creativity, we'll certainly be keeping a look out for the EP. Let us know your thoughts…
Leopard Of Honour – House of Palms by JonAlt-Stoked