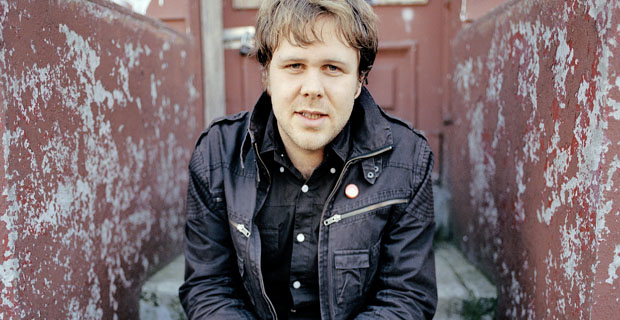 This'll be the fourth time Hey! Manchester has contributed to Sounds From The Other City and as always, their line up is not to be missed. Originally conceived as a platform on which to showcase alternative and quirky gigs within the city, these Northern promoters have put on a plethora of international acts from Menomena to Efterklang in some of the city's most atmospheric venues. This year they'll be settling into St Phillip's Church to put up a handful of must-see acts, with Sweden's own Loney Dear topping the bill.
While he may be relatively unknown here in the UK, Emil Svanängen (stage name Loney Dear), is a home-grown phenomenon in his native land. Home-grown is the key word here, as Emil has created his success thanks to a very hands-on approach. Flitting between his compact Stockholm studio and his parent's basement, he's been solely responsible for the recording and release of his first four albums.
This unique musical method started with his 2003 debut The Year of River Fontana which was recorded with a simple mic and PC and released on home-made CD-Rs only available through his website and at gigs. Word of mouth quickly became Emil's best friend and two similarly produced records soon followed before indie-label Sub Pop snapped him up in 2006.
With his newly acquired record label help, Loney Dear has crafted two albums; 2009's Dear John and last year's Hall Music. His tender, dreamy sound has the full-bodied presence of a condensed orchestra whilst never losing those intimate moments often associated with folk or soul. Meanwhile his lyrics sing of a range of emotions, from heartbreak and the pains of love to nostalgia and sentimentality. His upcoming show at St Phillip's Church promises to deliver all these qualities and more in what's sure to be one of Sounds From the Other City's most memorable gigs.
Be sure to 'Like' us on Facebook and Follow us on Twitter to keep up to date on all the latest Northern music news!
Words by Simon Bland.