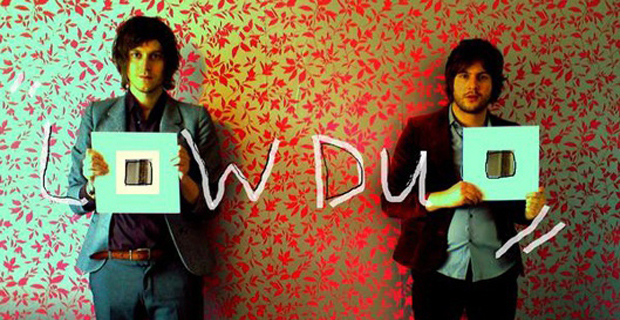 The North has long since been established as the birthplace of many of the countries finest exports, and while Manchester is the obvious place for many when sourcing emerging talent, the city's TransPennine counterpart, Sheffield, possesses an equally rich and vibrant back catalogue. The past few years alone has seen an abundance of talent emerge from the South Yorkshire city, the likes of Little Man Tate and Milburn, illustrating perfectly the indie-rock credentials of the steel city. However, the adolescent cries of sexual discovery and an empty wallet failed to appeal to an audience larger than that of an overcrowded SU, much to the dismay of music lovers.
While the Indie scene of the last decade may be but a memory, the city of Sheffield is playing a new sound, an alluringly dark and exciting sound. Formed of Leigh and Adam Greenwood, these siblings' melancholic undertones link both the bands emotion and arrangement. The uncomplicated setup of one instrument [guitar or keyboard] and one vocal, demonstrates perfectly, music in its most pure form. Coming from two bodies rather than one offers a depth to a sound that may otherwise be construed as self-indulgent.
 httpv://www.youtube.com/watch?v=KmK1jYvYNdo
Having formed in August 2010, Low Duo are very much in the preliminary stages of their existence, and while early hype can often oversell a band's music, this time it seems just. With recognition as The Guardian's New Band of the Day [No. 986] Paul Lester said of their work, "It's pretty intense…Low Duo give fresh lustre to that overworked notion of darkly powerful."
 With an eight-track catalogue available on Youtube, the duo's darkness is visible both through sound and sight. Dim backlighting and decorative red lights cast the brothers in a darkness that they replicate through their despondent, sporadically stirring pieces. Kiss in the Lamplights is perhaps the most buoyant track, and perchance most favorable for it, however, No Happier stands out amongst an unparalleled set list as a dauntingly well executed piece. The uniform nature of the hushed verse is interrupted periodically with outbursts of "No happier. No happier, I'm no happier", a dark and solitary cry, which utilizes perfectly the percussive approach of Adam's guitar playing.
httpv://www.youtube.com/watch?v=aZx50QSs8To&feature=related
No Happier, the lead track from their second EP Fear and Failure, is available as a free download from the bands site, however, taking a pay-what-you-like approach the five track download is available from £1.50 and the limited physical edition from £2.50. The Greenwood's approach is not a new one, however, it does bode well with music lovers, who will see their money going directly to the band, and therefore generosity seems more willing. With imminent gigs in Sheffield and York, Low Duo will be taking to the infamous Tramlines at the former, delivering live renditions of an exceptional body of work, free of charge.
 Having supported the likes of Anna Calvi, John and Jehn and Edwyn Collins, the brother's ten-month existence has been anything but unnoticed. A recent interview on BBC6 saw the pair record a three-track set for Tom Robinson's Introducing show. A set that the presenter admitted sounded as good as, if not better than the record. A truth perhaps not unobvious given to Lo-Fi setup the pair has adopted, but perhaps testament to the vocal ability of Leigh, and the instrumental prowess of Adam.
Words: Jack Mitchell
Listen to Low Duo's BBC 6 Music Tom Robinson Interview Here