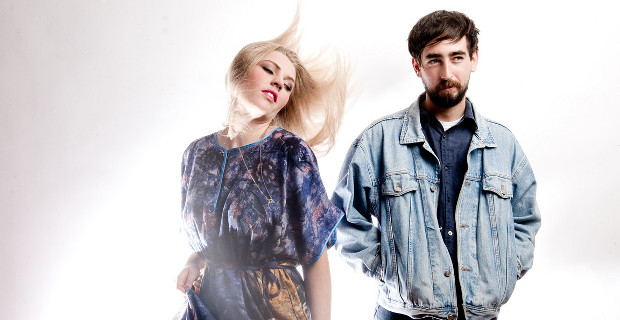 Sheffield indie-folk duo Slow Club played a brilliant show at St Philip's Church in the run up to Christmas last year. A rapt crowd looked on with reverence from the pews as second record Paradise was aired in an ornate setting.
Now it's your chance to jump around and make as much noise as possible as the two play Manchester's Ruby Lounge on Sunday 8th April. The tour coincides with the release of recent single The Dog and sees them take in 20 dates.
Despite coming out in September Paradise made it into many an end of year album list, hugely advancing on the lyrical innocence and acoustic melodies at the core of debut, Yeah So. Expect to see a sizeable band backing the duo, making a real racket during If We're Still Alive and Where I'm Waking, while the subtlety of Gold Mountain and poignancy of You, Earth Or Ash will undoubtedly be equally gripping.
Words: Simon Butcher
Read our review of Slow Club live at St Philip's Church
Follow NN on Facebook or Twitter