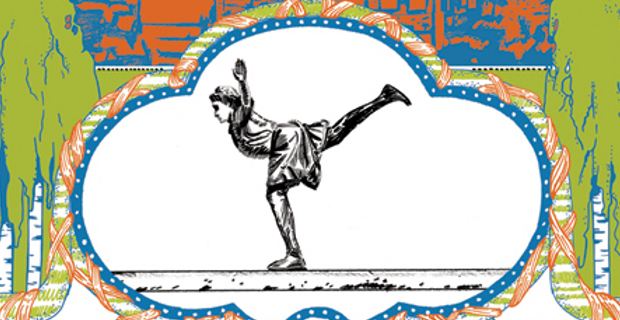 We're all aware of Manchester's musical heritage but once a year the city's forward-thinking promoters decamp to Salford and showcase the best local talent alongside international acts. 2012's Sounds From The Other City festival has over 80 performances across 14 venues – all for just £18.
Previous SFOTC inductees include The Ting Tings, The Whip and Wu Lyf. Sunday 6th May will see emerging Manchester-based bands – Patterns, Ghost Outfit, Embers and Pins – in a line-up which also includes New York futuristic electronic producer Shigeto, and Kompact duo Walls.
This independent festival began in 2005 to give a platform for young promoters. With 400 people heading to the first one, it has grown year on year, and around 2,000 are expected in May. What makes SFOTC special are the diverse locations used to house some brilliant names.
Hey! Manchester will bring Sub Pop's Lonely Dear to St Philip's Church, Now Wave have an eclectic line-up at Islington Mill art space, and Underachievers put on Lancaster's The Lovely Eggs at The Salford Arms. Other quirky spaces include The Kings Arms (now owned by Paul Heaton), United Reformed Church (Islet headline),  and The Black Lion (Walls headline).
We'll be covering Sounds From The Other City extensively, with interviews, previews, reviews, live tweeting, and anything else we can think of. Let us know who you're looking forward to seeing!
Words: Simon Butcher
Full Line-Up:
ISLINGTON MILL
The Babies (New York, US)
+ 1
– Pandr Eyez (London)
– Verity Susman (Electralane) (Brighton)
– Keep Shelly In Athens (Athens)
– The Black Belles(US)
– Sunless 97 (London)
– Au Palais (London)
– Fear Of Men (Brighton)
– Pins (MCR)
– The ABC Club (Leeds)
THE ANGEL CENTRE
LIVE
– Daniel Land & The Modern Painters (MCR)
– Easter (MCR)
– Butcher The Bar(Rotherham)
– Greetings (Wytheshawe)
– Suttree
– Seamen (MCR)
– Frazer King (MCR)
– Rapid Pig(MCR)
READING
– Tom Jenks
– Socrates Adams Florou (MCR)
– Chris McCabe (Liverpool)
– Neil Campbell (Northumberland)
– Stephen Waddicor (Lancs)
ST PHILLIPS CHURCH
– Stuart McCallum
– Paul Thomas Saunders (leeds)
– Withered Hand (Glasgow)
– Laura J Martin (Liverpool)
– Joseph & David (Leeds)
– Stranded Horse (Normandy)
THE KINGS ARMS
+ 1
– Molly Nilsson (Berlin)
– The Rebel (London)
– Please (London)
– Brown Brogues (Backburn)
– Sacred//Paws (London)
Downstairs
– Apostille (London)
– Yule FM (Berlin)
– Cole Moldy (Berlin)
– I�igo Ugarteburu (Berlin)
– Tom Settle (MCR)
THE SALFORD ARMS
Underachievers
– The Lovely Eggs (Lancaster)
– Ghost Outfit (MCR)
– This Many Boyfriends (Leeds via Sheffield)
– Let�s Buy Happiness (Newcastle)
– Young Husband (London)
– Victories At Sea (MCR)
– Great Waves (MCR)
UNITED REFORMED CHURCH
– Vei (MCR)
all acts performing one-off soundtracking sets
SACRED TRINITY CHURCH
Faktion
present a Mordant Music Showcase
– Baron Mordant (Another Planet!)
– Ekoplekz (Bristol)
– Vindicatrix (Bristol)
+guests
ROVERS RETURN
Trash- O-Rama
– CoverGirl (London)
– Daq Sabbath (MCR)
– Laser Dream Eyes (MCR)
– No Womb (MCR)
– Klaus Kinski (MCR)
– Base Ventura (MCR)
– Waterworld (MCR)
– Sex Hands (MCR)
+ T-O-R djs and some very special guests
THE BLACK LION (Upstairs)
+ Dam Mantle (Glasgow)
– Regal Safari (Brighton)
– Eaux
– Stalking Horse (Leeds)
– Embers (MCR)
– Shinies (MCR)
– New Hips (MCR)
THE BLACK LION (downstairs)
+ guests