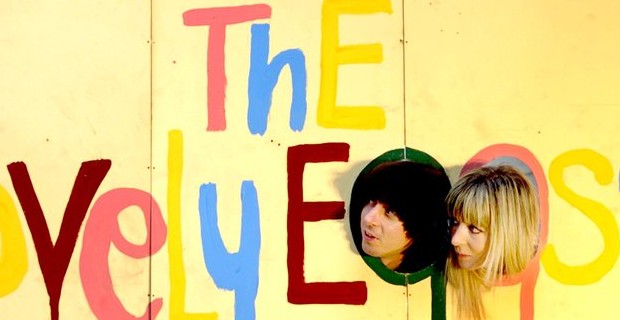 The Lovely Eggs are an underground grunge-punk-rock duo from Lancaster. The band formed sometime in 2006, playing their first ever gig in New York and then returning to the UK to play nationwide shows. For Holly Ross and David Blackwell, being in a band is a way of life; the couple are married so there is no split from work life and home life.
You can catch them tomorrow as part of this years Sounds From The Other City where they will be headlining at The Salford Arms. The venue has a complete line-up which is being curated by Underachievers, Please Try Harder with other great bands like Ghost Outfit.
Their new single Allergies (produced by Gruff Rhys) was winner of the BBC 6 Music Rebel Playlist, and all copies had sold out before release day. Holly and David even roped artist-video maker Casey Raymond (who has made vids for DJ Shadow & Los Campesinos) into making them a death-shaped psychedelic video featuring a guest appearance from Gruff himself.
With only the two of them available to make sounds, they do so in a surprisingly loud and inventive way with one guitar amp, a distortion pedal, a guitar and a drum kit. They are a band that does what they one, and are fully in control of their creative output, which ranges from chilling melodies about death to 10 second noise blasts about shit jobs. Definitely could be a highlight of this fantastic festival.
words by Daniel Savage
——————————
You can buy tickets for the festival here.
Also at The Salford Arms:
– The Lovely Eggs
– Ghost Outfit
– This Many Boyfriends
– The History of Apple Pie
– younghusband
– Victories At Sea
– Great Waves