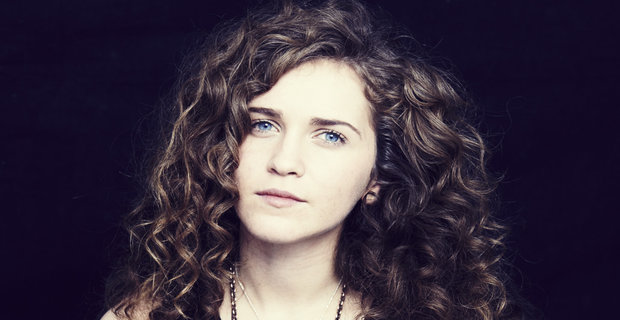 Singer/songwriter Rae Morris has been a name on everyone's lips recently, due to her collaborations with Bombay Bicycle Club and Clean Bandit as well as her track 'Don't Go' being used for the closing montage of the final ever episode of Skins. The mature melodies of the Blackpool native blend both classical and synth influences to create a fresh, contemporary and sincere sound.
Morris has been pursuing music from a young age and consistently gigging since her college days. Since being signed to Atlantic Records fresh out of college, she has been exposing the world to her talent with a multitude of beautifully crafted EPs. Morris has sculpted out a niche in the form of an earnest and emotional new voice, which seems to give hope to the ideal that a combination of passion, talent and a strong work ethic can still be rewarding in an industry that seems to find more and more interchangeable bands appearing out of the woodwork.
Most recently released single 'Cold', featuring Fryars, will be the title track on a new EP set to be made public 6th July. The forthcoming EP will encompass 'Cold' as well as past single 'Skin', the never before heard 'Eye to the Storm', and another remix. 'Cold' finds Morris in a back and forth dialogue with Fryars, and this melancholic yet determined track seems to weigh lost love with acceptance as well as capture the initial essence of beauty in a connection with another person. The track carefully manages light and dark, with the ups and downs of a relationship perfectly balanced in the echoes and falls of Morris and Fryars' vocal tracks and the resounding electronics beneath them.
This balance of the traditional raw quality of voice and piano, combined in a surprising manner with the ubiquitous electronic style that is pervasive in much contemporary music, is one of the most attractive qualities of Morris' music. Her continued experimentation with different formulas proves she is an exciting artist to watch, who may only be beginning to deliver the kind of music she is capable of.
Morris' yet-unnamed debut album, recorded by Ariel Rechtshaid (Haim, Vampire Weekend) over three months in LA, is due out in the fall, and is sure to display her versatility of creating haunting pop with a voice beyond her years.
Words by Ruby Hoffman (@RubyBHoffman)
Be sure to 'Like' us on Facebook and follow us on Twitter to keep up to date with all the latest Northern music news!