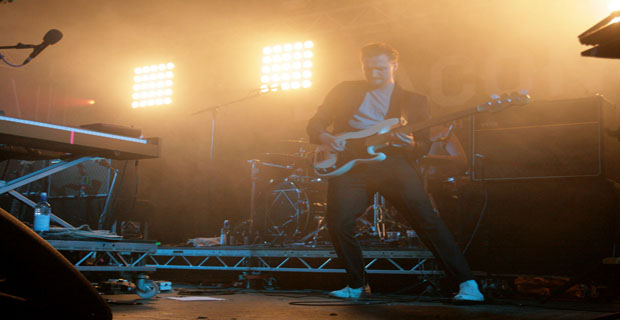 Waking up in a warm tent after a heavy night at a festival can be a soul destroying thing. Luckily, Beacons has just the thing to help you get back on your feet and feeling normal again. We awoke on Saturday morning to witness a group of grinning early birds moving so energetically it made our hungover brains feel a little queazy. They were doing Aerockbics outside the Into The Woods tent, a detox with a difference where traditional aerobics moves were busted out to the sounds of some rock greats. While people stopped to watch on their way to the nearest breakfast van, this energetic activity set the tone for the rest of today's musical madness.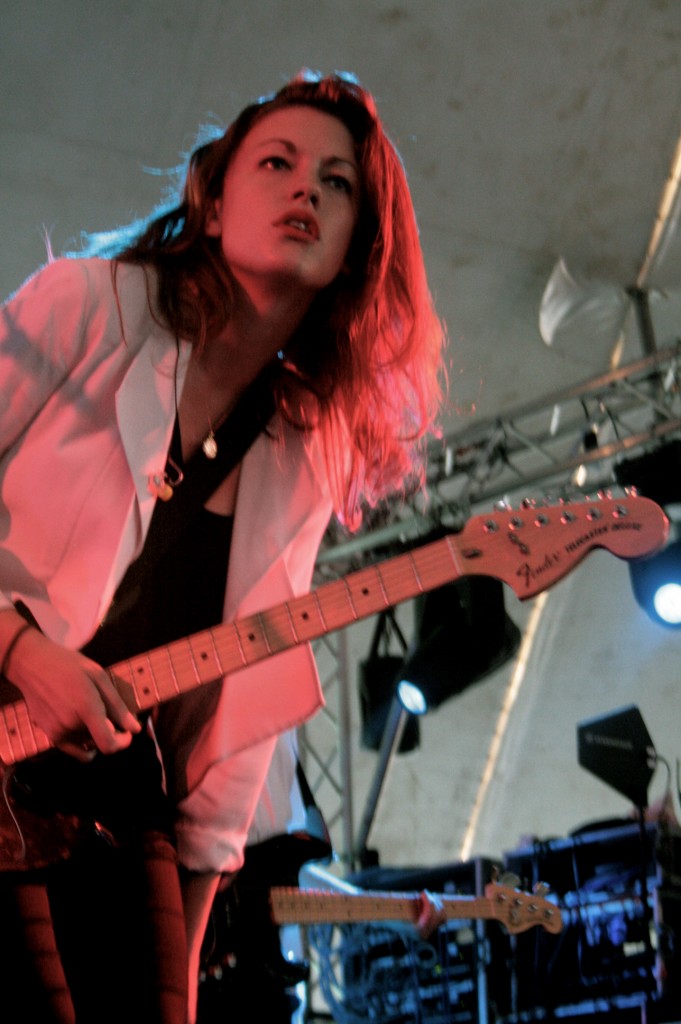 Hitting The Stool Pigeon Stage for a mid-afternoon set was London duo 2:54 (above), who played to a warm and eager crowd. As sisters Hannah and Collette Thurlow glared out into the packed tent they blasted out their brooding tunes, setting the throng of bodies before them in motion. However this was no one-sided love affair. As leading lady Collette paused between songs to catch her breath a smile slowly spread across her face. Clearly this is just as much fun for the band as it is for the sodden festival goers.
Canadian two-piece Japandroids (below) keep the buzz going by cramming their all-too-brief set with as many songs as humanly possible into their allotted stage time. The result was a burst of blaring sound and souped up garage rock as they introduced Beacons to their eye-watering, grin-inducing boom. Fans were rewarded with a set list of tracks cherry picked from their two albums. 2009's Post Nothing and 2012's Celebration Rock both got the air-time they so sorely deserve with ferocious tracks like Wet Hair and Young Hearts Spark Fire becoming unforgettable live experiences. To think that this noisey duo almost threw in the towel a couple of years back made today's show all the more special.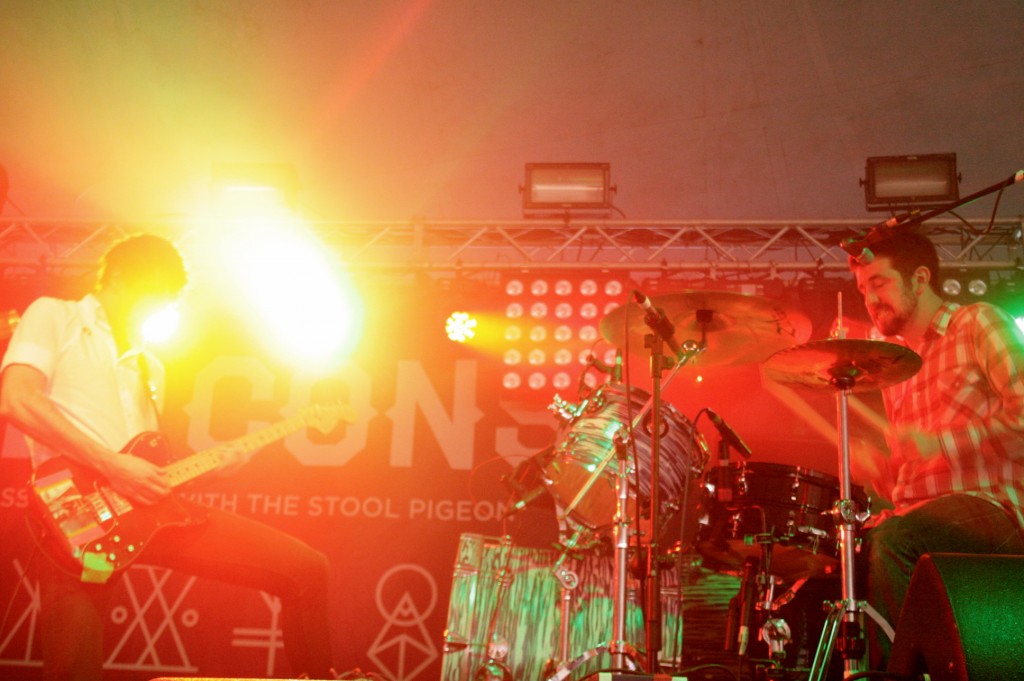 After Japandroids had reduced The Stool Pigeon Stage to rubble we took shelter in The Noisey/Vice Stage to catch the tail end of Splashh's packed out set. These post-grunge London quartet may look carefree but it's clear a lot of care goes into creating their sound. Their fuzzy-surf, Americana buzz certainly struck a chord with tonight's audience once again proving that over the course of the weekend this small stage has played host to some larger-than-life acts. However tonight's fun isn't just limited to the arena. Take a quick trip back to the campsite and you'll find plenty of bizarre entertainment. The Impossible Lecture tent offered a constant stream of left-field fun throughout the weekend. On Saturday evening we caught a round of Brucey Boxing (two guys in Forsythe masks playing fistycuffs) and experienced a taste of a short lived and tongue-in-cheeck Phil Collins Hour.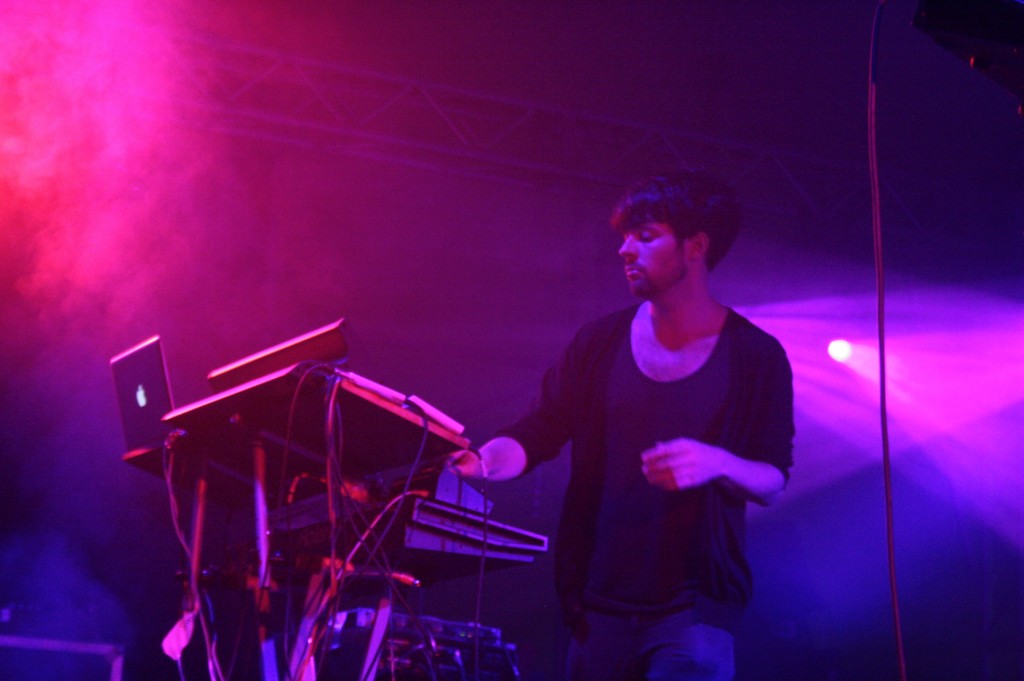 Back in the main arena Canadian electropop couple Junior Boys  (above) were welcoming in the darkness with some indie-synth melodies, much to the delight of The Stool Pigeon Stage.  Fiddling with dials and whispering into microphones, buddies Jeremy Greenspan and Matt Didemus provided enough ambient funk to give Mount Kimbie a run for their money. So far Beacons Festival has been defined by its daring selection of diverse musical acts, continuing in this vein, tonight's headliner's Wild Beasts (below) took to the main stage. Draped in shadow, these local boys were welcomed with open arms and feverish applause as they began their folksie, almost hymnal set. For over an hour, this Kendal quintet squeezed all of the remaining energy out of Beacons while front man Hayden Thorpe tip-toed across the stage.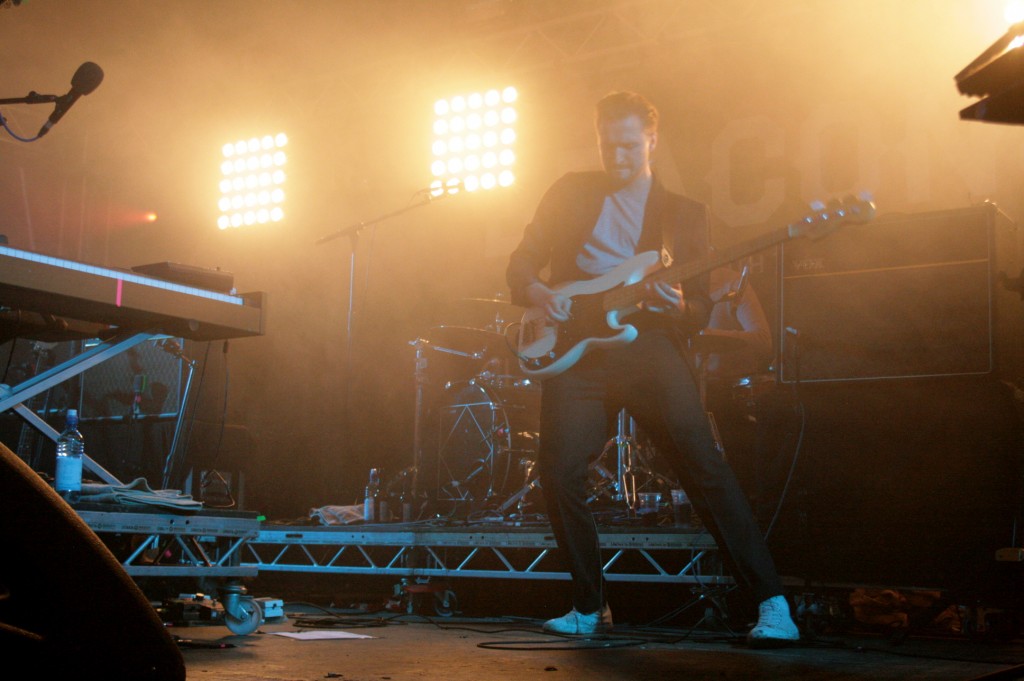 Sunday saw the population of Beacons Festival a little more subdued mainly thanks to the return of the rainclouds, however there was a final day of music on offer and they weren't going to let it pass them by. Scottish orchestral collective Admiral Fallow  got the ball rolling with an early afternoon set with frontman Louis Abbott inviting the weather-weary crowd to join them in a sing along. A string of new tracks quickly followed with the band's humour and uplifting sound raising the spirits of everyone in the tent. Frankie & The Heartstrings powered (and swore) their way through some technical glitches to bring some indie-spirit to the event's closing day whilst Brit trio The Wave Pictures made The Noisey/Vice Stage bulge at the seams once more. Perhaps the most suprising set of the day came from American songwriter Willis Earl Beal who stormed The Stool Pigeon Stage with a Tom Waits-like growl that stopped you in your tracks and demanded your attention. As the bulking Beal lumbered about the stage, snarling and proclaiming his music like a hell-bent preacher, fans were left wondering just what he'd do next. Rumour has it that Beal's known for inviting fans to call him on the phone so he can serenade them with one of his low-fi songs. Today's stormy performance ended with him taking of his belt and whipping a chair. Genius? Maybe. Unforgettable? Definitely.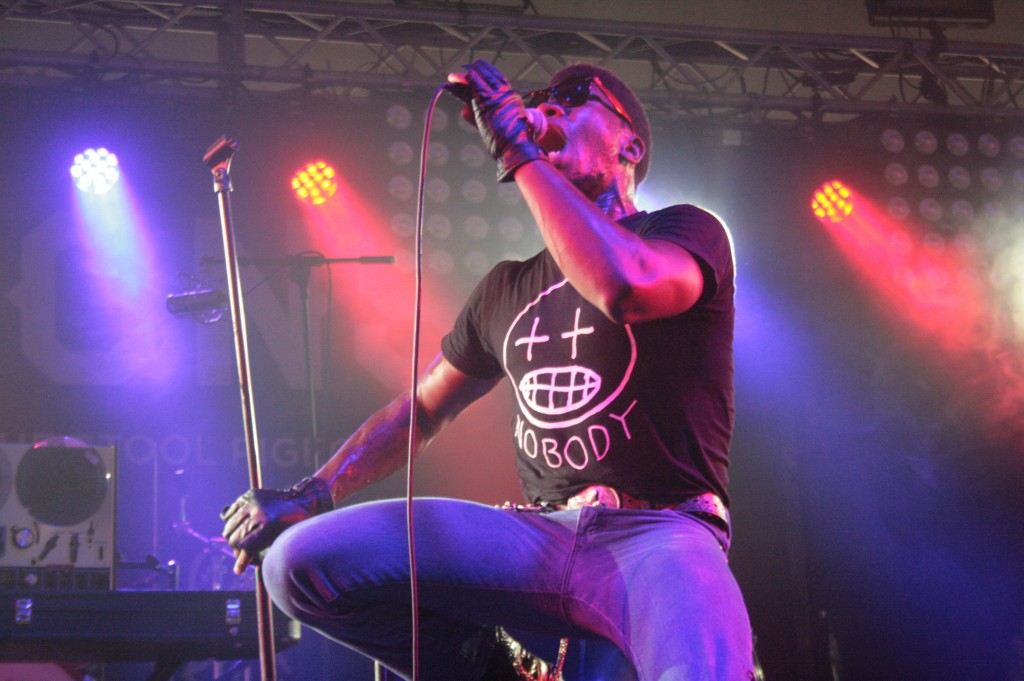 The tender tones of folk star Willy Mason (below) kicked off what became a string of stripped down performances leading to Toots & The Maytals climactic closer. Joined by two backing singers, Mason took Beacons on a touching journey through his back catalogue of tracks, with Oxygen and the startlingly earnest We Can Be Strong shining through as definite highlights. The soft spoken Mason was welcomed on and off stage by a thunderous applause by a crowd who seemed happy to hear him play indefinitely. Patrick Wolf's solo set was met with the same level of appreciation, with the indietronica artist sneaking a Joni Mitchell cover into his brief acoustic performance. Reggae legend Toots & The Maytals brought Beacons Festival 2012 to a thunderous end setting the site alight with their trademark Jamaican Ska before leaving festival goers in the mood to head out into the night and soak up the remaining party atmosphere. Fans left this three day mini party with their ears ringing and musical thirsts quenched. Here's hoping next year is just as much fun.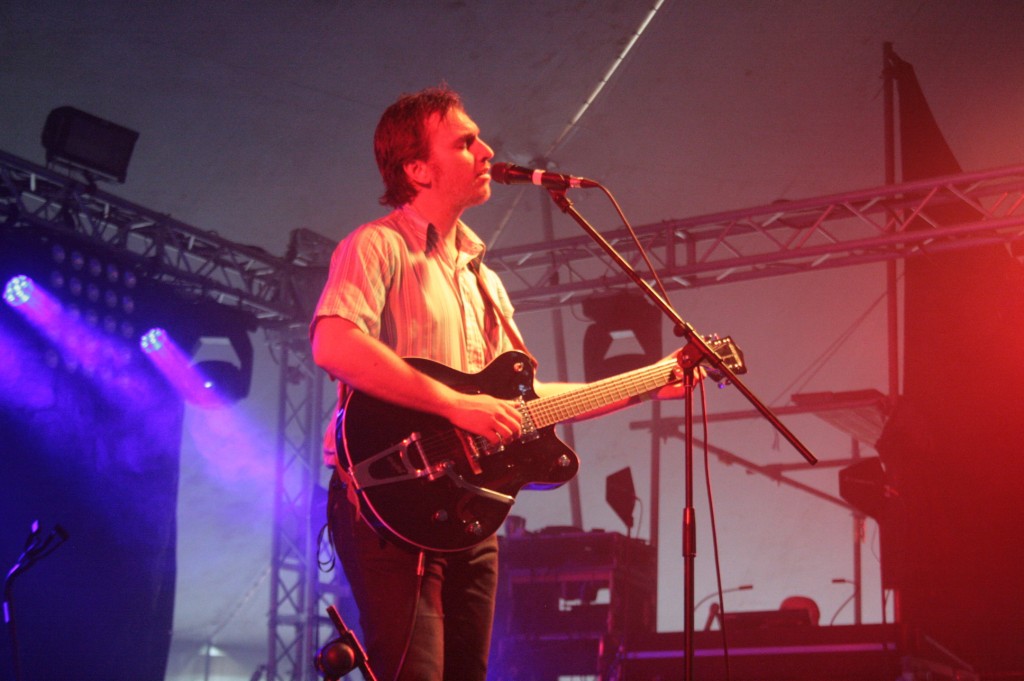 Words and photography by Simon Bland (@SiTweetsToo).
Be sure to 'Like' us on Facebook and follow us on Twitter to keep up to date with all the latest Northern music news!