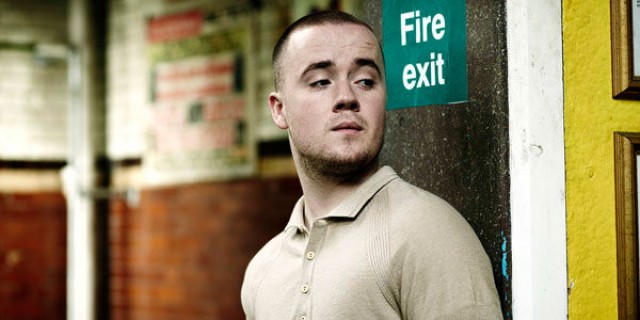 With debut record 'Lonely Are The Brave' going straight to number 2 in the album charts and radio friendly pop big hitters 'Let Me Go' and 'I Need' snatching fans like nobody's business Maverick Sabre looks set to earworm the entire country. We caught him playing Manchester Academy.
Born Michael Stafford in Stoke-Newington, London, later moving to County Wexford, Ireland. Evidence of the two backgrounds come through strongly in MavSab's notorious raspy vocals. The first thing you will notice at one of his gigs, is just how strong those vocals are. Comparisons can be taken from Amy Winehouse and Finley Quaye but it's hard to justify a statement accusing Sabre of being unoriginal.
Finding fame in collaborations with Professor Green and Chase & Status and having moral support from Plan B you could feel sorry for the lad having such big players to live up to but with the reception of his first album he seems to be doing a pretty good job and with perhaps a little smidgeon more creativity and a whole lotta soul, has the edge for, hopefully, a bit more longevity.
Sabre's lyrics are intelligent, thoughtful and unassuming, much like his demeanour. Although confident and skilful, he consistently stopped to thank his band and (pretty bloody talented) backing singer Chantelle. This kind of revelry to the stereotype London rapper is gaining the star a loyal fan base and the atmosphere inside the Academy was high spirited with the audience singing much of the lyrics for him.
The big tracks like 'I Used To Have It All' saw his showmanship and enthusiasm shine through and  album tracks like 'I Don't See The Sun' and 'These Days' allowed him to showcase his biting soul voice. The climax of the set was undoubtedly his version of Sam Cooke's 'A Change Is Gonna Come'. Originally a cover for Radio One's Live Lounge, the track proved so popular it was added to the album. Although Sabre is a talented rapper and the album is a diverse range of genres, from the first note of this classic song it's obvious the boy was born to sing soul and for the first moment in the gig everyone stopped still and all eyes were on him.
"Seen as that went down so well, I'm gonna go a bit retro now then" He exclaimed and went on to cover 'Get Up, Stand Up' by Bob Marley and 'Summer Breeze' by The Isley Brothers, doing both a decent level of justice.
MavSab ended the set with Chase & Status collaboration 'Fire In Your Eyes' and played an encore with 'I Need', which saw the audience still it singing down and across the street in MacDonald's "I need sunshine, I need Big Macs AYEAYE NEEHEEHEEHEEEED"
For once it's really refreshing to here some decent, well orchestrated pop music performed by a genuinely talented person, so for now, we'll try and get I Need out our heads and await the second album with high hopes.
words by Sophie Lea (@gingerspider)