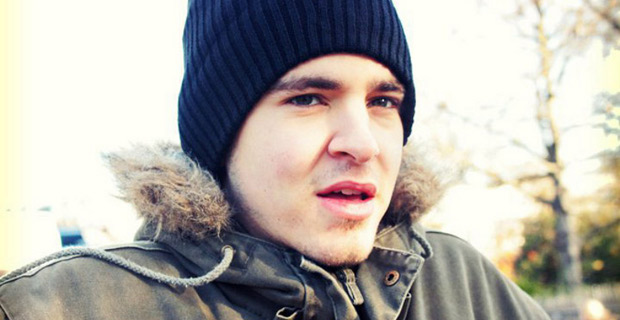 The introduction to this EP tells you a lot about the man behind the music. Will Archer, aka Slime, begins Increases with the sound of him nonchalantly whistling on his way home. He proceeds to walk into a room in which the music apparently playing therein is mixed into a beat crescendo which has your head bobbing before the beat has even fully kicked in.
 Not bad for a man who picked the name Slime because "it's such a shit name that it's almost good."
 Half of the EP is made up of collaborations and the opener, Caffeine feat. Gaskel Greed is one of them. It's also the EP's stand-out track and makes superb use of a guitar sound reminiscent of the distinctive tones frequently adopted by The xx – helping to create the same laid-back, effortless feel that is so prevalent on the latter's début.
 So, does this self-assembled bedroom EP live up to the hype? On the whole, yes, though it is difficult not to think that more could be done with some of Slime's work. 2 Player for example, which features his friend and fellow producer Vondelpark, uses a beat suggestive of '90s hip-hop but fails to deliver the accompanying street attitude expected. Time is spent waiting for something to take off that remains firmly grounded.
 Similarly there is something missing from the otherworldly Break Fall. Some of Slime's most atmospheric work can be heard here but the vocals add an uneasy edge to an otherwise impressive sound.
 It may well be however that this is exactly what Slime intends with his music, given that he describes his sounds as "a beautiful place out in the country". He is clearly looking to create an ethereal experience which challenges the listener with its multi-textured approach, fusing catchy beat hooks with layers of drifting, undulating colour. This is no more apparent than in Gals (also featuring Vondelpark) and the final track on the EP, Next Time. Both are steeped in class but it is Next Time that provides a real highlight: the use of saxophone is ingenious and it is when listening to this track that you can best imagine yourself to be in that beautiful place out in the country.
 It is therefore particularly exciting that Slime appears to be running with the sound he found in Next Time. At the start of December 2011 he shared a new track, Draw In, complete with video on his Facebook page promising more music this year. The calm and composed samba-esque beat of Draw In, coupled with the relaxing (yet surprisingly unsettling) video of a puppet clown roaming the Japanese countryside, is another step in the right direction. It will be interesting to see what 2012 produces from this exciting young talent.
Words: Steven Baldwin