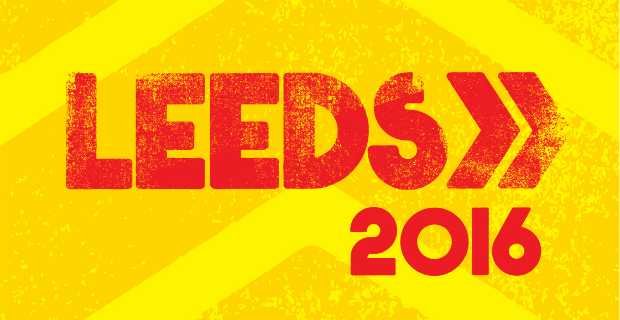 Leeds Festival 2016 has just come to an end, closing out the festival season in a swash of booze, bands and mud. It's been eight years since we last attended the biggest blow out in the North and the changes are stark. What changes, you ask? Well…
Topping The Bill
The big pull of any festival is of course the line up and this year's was a bit of a mixed bag. An overcrowded marketplace and lack of headline-ready acts have caused festivals to struggle somewhat in recent years. It's probably why these days you're just as likely to see Dave Grohl at a festival as a portaloo. Back when we were last at Leeds Festival the bill was topped by headliners Rage Against The Machine, The Killers and Metallica. Since then, the trend seems to be splitting the top spot with a couple of middle-hitters, making the real treat of the weekend finding those exciting up-and-comers lurking in the tents throughout the day.
This year's combos of Fall Out Boy and Biffy Clyro, Foals and Disclosure made things work between them but there's undoubtedly a lot to be said for going with one solid headlining act. Sunday saw the Red Hot Chilli Peppers close out the fest with a bang but it also saw crowds swell to the busiest they'd been all weekend, much to the dismay of festival-weary bar-staff. Proof if you ever needed it of the pulling-power of veteran, recognized names.
Mid-Day Must-Sees
One thing that has thankfully remained constant at Leeds Festival is the weighty amount of emerging gems to be found in the Arena's many tent stages. Whether it's the Lock Up, Alternative, NME or Dance Stage, it's impossible to go to the fest and not find your new favourite band hiding, mid-afternoon in one of these spots. Just look at any previous line up and you'll be green with envy that you missed that band, play that tiny stage at that point in their career. It's crazy.
This year was no exception. You can usually tell when a band has gotten a little too big for their time-slot during the interviewing months between booking the fest and actually arriving. HINDS, Blossoms and Spring King definitely fit that description this year, with fellow Manc's Cupids and Blackpool's own Strange Bones squeezing their sound into the cosy confines of the Jack Rocks stage. Meanwhile, Stateside acts like pop-punkers Modern Baseball and synth-pop trio LANY proved just as popular in their mid-day, must-see sets.  We doubt they'll be on this early next time.
Mud Management
We use to be Leeds Fest regulars and each year we'd return with red faces and dodgy tee shirt tans, with only one weekend among the bunch proving to be a total wash out. Unfortunately, we weren't as lucky this year. England's temperamental summer lived up to its reputation, offering up a few hours of scorching sunshine followed by what felt like a never-ending stint of torrential rain, putting a (literal) damper on Foals' co-headlining spot.
While it's definitely to be expected (you'd be silly to go to a festival and not expect it to rain), it's undoubtedly a proper ballache. Bigger festivals like Glastonbury obviously have their rain crisis-management process down to a T but unfortunately this year Leeds' let the mud linger, making travel between stages a treacherous effort. It's a shame, especially when it's the clincher in deciding whether you can be bothered trekking through the sludge to take a risk on seeing an exciting new act. A little hay goes a long way, guys. That's all we're saying.
Campsite Chaos
Back in 2008, the Leeds Festival campsite was in the midst of let's say a tense few years involving clashes between bored, drunk punters and souped-up security. The big issue seemed to stem from entertainment, or a lack there of. After the headliners had ended and the arena had closed, thousands of festival-goers were turfed back into the campsite with little to do but drink, smoke and make their own fun. Usually involving campfires and butane canisters.
When we were last there, pop-up campsite DJ booths and an all-night Duracell dance tent certainly helped matters, but only a little. However now this issue seems to be a thing of the past, thanks mainly to some decently orchestrated campsite events. Head down near Red Camping and you'll find the Relentless Stage and an additional DJ arena; each enclosed in a forested area and each boasting DJ sets spinning long into the early hours. It may not be Glasto-levels of nigh-time fun but it did wonders to keep people entertained whilst adding a nice bit of characters to an otherwise mud-soaked campsite.
Know Your Demo
Haven't been to a festival before and tempted to dip your toes into the mud? It's important to know the kind of demographic each event attracts. Eight years ago, we were nothing but spritely post-teens, unfamiliar with the world of real jobs and yet to be crushed down by the harsh realities of adult life. That was, and to a large degree still is, the primary audience attending Leeds Festival each year. Think Sun Sea and Suspicious Parents but with dirt, scattered showers and the most poo-filled toilets you've ever seen in your life and you'll get a taste of what you're likely to experience.
Cut to 2016 and our Leeds Fest crew are a different lot and while the youthful optimism may have faded a little, the love of live music certainly hasn't. With this in mind, there's definitely lots still to love at Leeds Festival. Just look at the line up – love it or hate it, there's no question that the pure variation of acts make it arguably one of the most genre-spanning events of the festival calendar. That said, attend Leeds Festival and you're going to spend the better part of a week in a field with people, so it pays to know whether they're likely to do your head in. That's not to say the fest doesn't attract an older crowd – it does and they're just as up for a pint or ten – but if you're thinking of returning to the fest after a long break, maybe a couple of day tickets is more up your alley.
Words by Simon Bland (@SiTweetsToo).
Keep up to date on all the latest Northern entertainment news by following us on Twitter, Facebook and Google+.