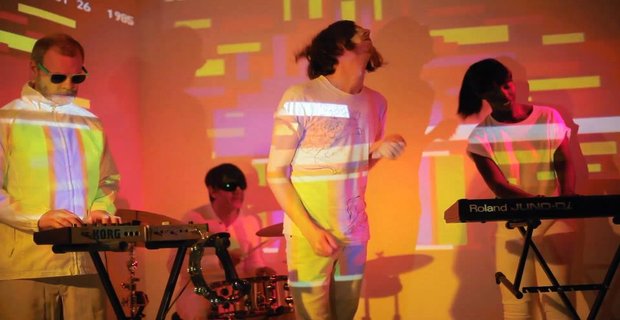 Most people know The Dancehouse as home for culture, hosting everything from Grimm Up North movie nights, ballet and theatre productions, right down to spoken word tours from authors and evenings with stand-up comedians. Now, this historic Manchester venue aims to become the city's latest home for live bands, with local act Silverclub headlining the building's very first Dancehouse Live event on January 29th. Sounds good, right?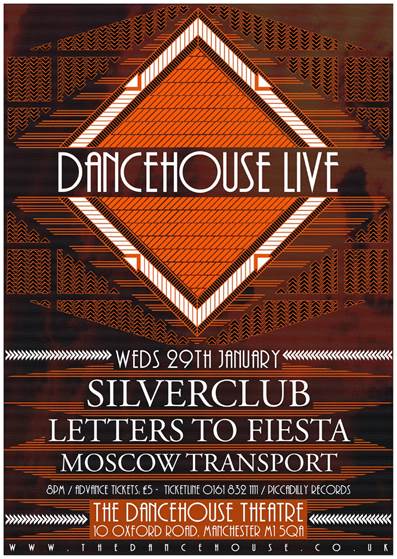 The Dancehouse has had a long relationship with Manchester culture. Older folks might remember its days as The Regal Cinema before a refurbishment in the early 90's transformed it into a home for theatre, comedy and dance. This Brit-pop-era do-over restored many of the building's glorious art-deco features, whilst recent improvements include the installation of projectors, screens and a top-notch sound system. Their aim is to become a hub for emerging musical talent in Manchester, a goal we believe to be well worth supporting.

Kicking of their inaugural Dancehouse Live event on January 29th will be Manchester faves Silverclub. This electronica-pop quartet specialise in hook driven tracks that quickly spiral into dance odysseys.  Their sound is topped off perfectly with a high-octane live show that's truly something special to behold. We've been following this lot since the early days of Northern Noise and can think of no better act to kick off the first show at The Dancehouse. Check out EP track Minimum Wage below:
Fellow Manc act Letters To Fiesta appear next on the bill, bringing their vocally driven, electronic indie-pop to the event as main support. Leading lady Anna-Louisa Etherington's voice has more than a hint of Kate Bush to it and combined with the energetic band backing, their overall sound is enough to stop you in your tracks. Have a listen:
And finally, Salford lads Moscow Transport kick off the night by bringing their infectious synth-pop to the venue's newly re-purposed music room. These guys recently dropped their debut double A-side Acknowledgements/Holder proving themselves as ones to watch throughout 2014. Here, listen for yourselves:
Tickets for The Dancehouse Live are just £5 and can be bought via Ticketline.
Words by Simon Bland (@SiTweetsToo).
Be sure to 'like' us on Facebook and follow us on Twitter to keep up to date on all the latest Northern entertainment news!