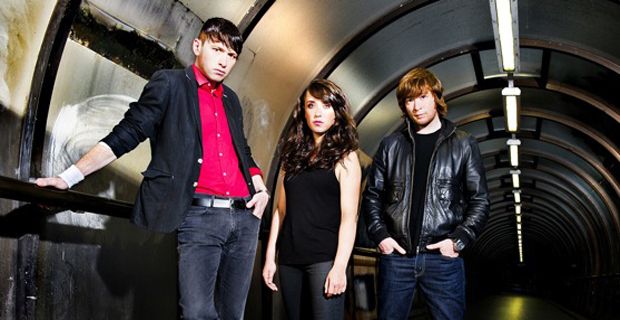 Here's the first of what we hope will become a brand new regular feature on Northern Noise: the Personal Playlist.  We ask bands to share with us the tracks that they've been listening to non stop, had stuck in their head for days or just basically can't get enough of.  First up is Manchester's own electro-indie outfit The Whip who have kindly devised for us a selection of their favourite tracks.  You can check out their Personal Playlist below along with a brief explanation from the band as to what makes each song so special. Enjoy!
Joe Goddard, Valentina – Gabriel
Joe Goddard is busy at the moment. Taking time out from Hot Chip he's one half of the awesome 2 Bears and has also managed to release a few solo tunes. This is my favourite, it's beautiful and moody and has a nice sound to the beat.
The Rapture (Emperor Machine remix) – How Deep Is Your Love?
It's nice to see The Rapture back even if they seem to be missing bass lines following the departure of Matty Safer, this Emperor Machine remix cures that problem by adding a nice disco synth bass vibe, pretty cosmic sounding.
Attaque – Moderate
This Bad Life release is awesome, on the press release there were a lot of big dj's giving it the big thumbs up. It's really nice to see as Bad Life is a new label set up by our friends Autokratz. They've sniffed out some serious techno talent with their releases so far, here's hoping they keep it up.
The Horrors – Still Life
The more music The Horrors put out the more I seem to like them, I couldn't believe this song when I first heard it. So simple and amazing, it's full of soul and life. It reminds me of early Simple Minds when they we're making the cool kids dance.
SBTRKT – Pharaohs
Awesome production here, again I'm buzzing on the simplicity, expect the next Whip album to come quickly and stripped down! Seriously!
Alex Metric and Steve Angello – Open Your Eyes
Alex is a top dude, his remix of our newie Secret Weapon has been going down really well and is awesome, seriously check it out. This is his biggest tune to date, the first time I heard it I was working up a sweat watching him dj in a forest clearing, I couldn't believe my ears and everything in the world felt awesome! Utter beast.
In Flagranti – Hollow Discourse
We love bass lines in The Whip, basically Nath and I are both bassists at heart. This tune has plenty of bass in it and plenty of feel, great percussion and synths too as In Flagranti are wicked producers. They just did a great remix of our new track Movement which is coming soon.
Zola Jesus – Night
I love the moody pop vibes here, serious stuff but it's nice the way it makes you feel comforted.
Washed out – Within and Without
Nice vibes from Washed Out again, check out all his stuff. Cool dreamy synths with a shoe gazed nod, always a winner.
Words by The Whip