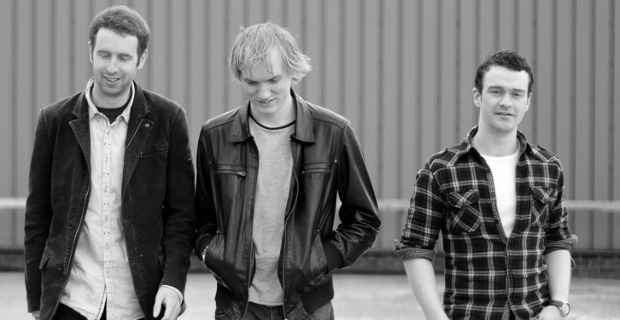 Life on the road can be tough. You excitedly pile into the back of a car, squeezing in among amps and guitars, legs and arms stretched in all directions as though you're trying to pull off a move banned from the Kamasutra. Get to the venue and then you're usually housed in a dressing-room smaller than a toilet cubicle (and decorated with just as much graffiti) with a rider consisting of a few cans of lager to pump you up for the show…
Manchester's City Reign are currently enjoying a tour to promote the release of debut album 'Another Step'. They'll be coming home this Saturday (Feb 23rd) with a gig at The Castle Hotel (a great venue with brilliant facilities) to officially launch the album. Tickets are only £5 and are available here…
But what, in the world of endless possibilities, would City Reign have on their rider?
Film…
"'Cool Runnings' is without a doubt the best thing committed to film. Whenever we're asked, 'When will the band make it?' We like to borrow from John Candy and say, 'When you cross that line, you'll know'."
Book…
Chris is currently reading the Dictionary to learn new words and improve his vocabulary. Just this minute he announced he used 'Solipsism' on us.
Beer…
"Not really a favourite but our riders at the moment have tended to feature 'Aldi Brasserie' beer. I think promoters are going for quantity over quality. But if you're buying we'll have a round of guest ale in The Castle."
New Album…
"The new Frightened Rabbit album 'Pedestrian Verse' was on repeat during our recent tour of Scotland. They're a band we respect massively for starting small, then gradually building in size and sound."
Classic Album…
"Ryan Adam's 'Love is Hell' is our classic LP as the song 'City Rain, City Street' is what we took our name from. However it's not exactly the music to pump yourself up for a gig with. So Rage Against The Machine will do."
Inspirational hero to hang out with before the gig…
"Daniel Savage (@nosauceplease) is our inspirational pre-gig hero. He's a little bit of a drama queen and demands to introduce us before we go on stage. But his jokes make up for it."
Groupie to 'hang out' with after the show…
"Kate Middleton, but she won't let anyone take any photos of her with us for some reason?"
Best backstage story…
"When Mike (guitar, backing vocals) was 16 he played his first gig on the London club circuit. The headliners blew everyone away in the sound check. The rest of the evening they spent with their naughty mate Charlie. The bouncer threw out the drummer and Charlie and the band didn't play."
We Won't Play Without…
"On our first European tour we played in Amsterdam. A fan after the show gave us a Buddha statue for good luck. It goes on stage with us now at every gig."
Interviewed by Simon Butcher (@sbutcher1)
Listen to City Reign's full album here… http://cityreign.bandcamp.com/album/another-step