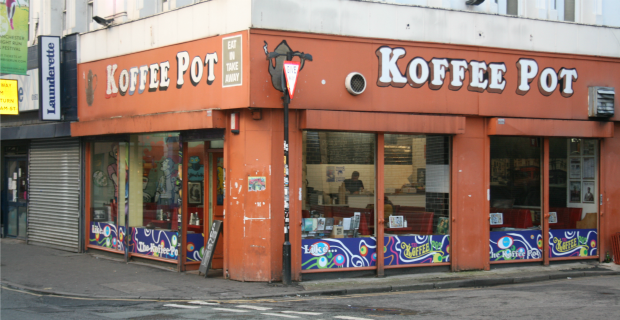 The hundreds of Manchester watering holes are far from secret to even the most fringent of visitors; but where do you go when the soles of your patent leather brogues are still sticky from the night before and your weeping stomach is in dying need of those luscious greasy calories and carbs? Listed below are five of the most perfectly prepared places to tend to that aching liver and soothe those post-party blues with the comfort of a cup of damn fine coffee and a hearty, soul-gratifyingly good breakfast.
Moose Cafe – 20 York St, Manchester M2 2BB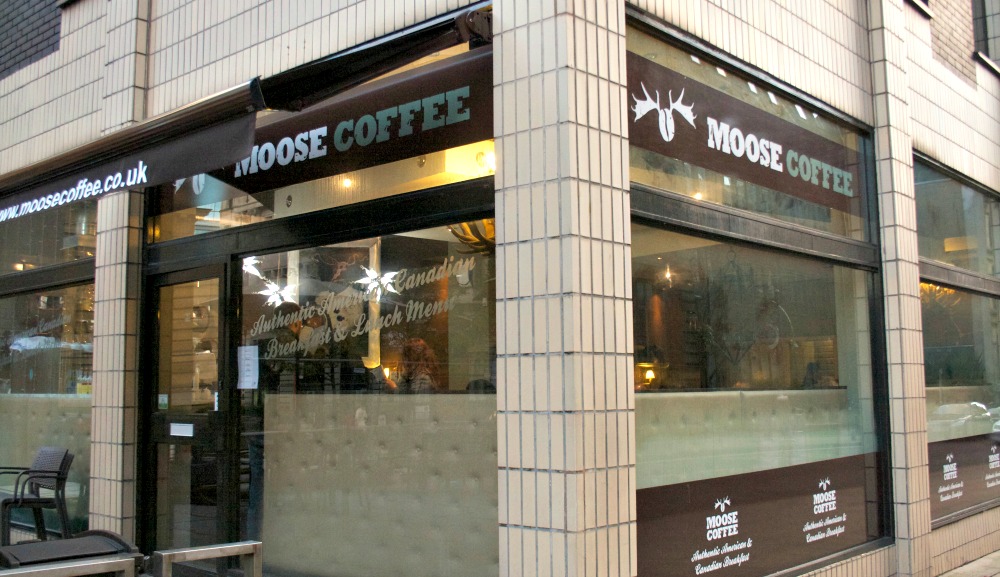 If your fragile frame can manage to bypass the hordes of Primark shoppers and wide-boy knock-off street vendors, then head on down Fountain Street to this incredible, tucked away little wonder. With its elk themed interiors, complete with mounted trophy adornments and strictly all-American menu, Moose cafe offers you the premium carbohydrate medicinal goodness to soak up all that lingering alcohol from the night before. Try their Dillinger burger with a Daim shake to fight off those last lurking fuzzy shadows crowding your aching brain, or switch to the grits and a black-coffee for those still a little brittle and looking for a heavy protein kick.
Koffee Pot – 21 Hilton St, Manchester, Lancashire M1 1JJ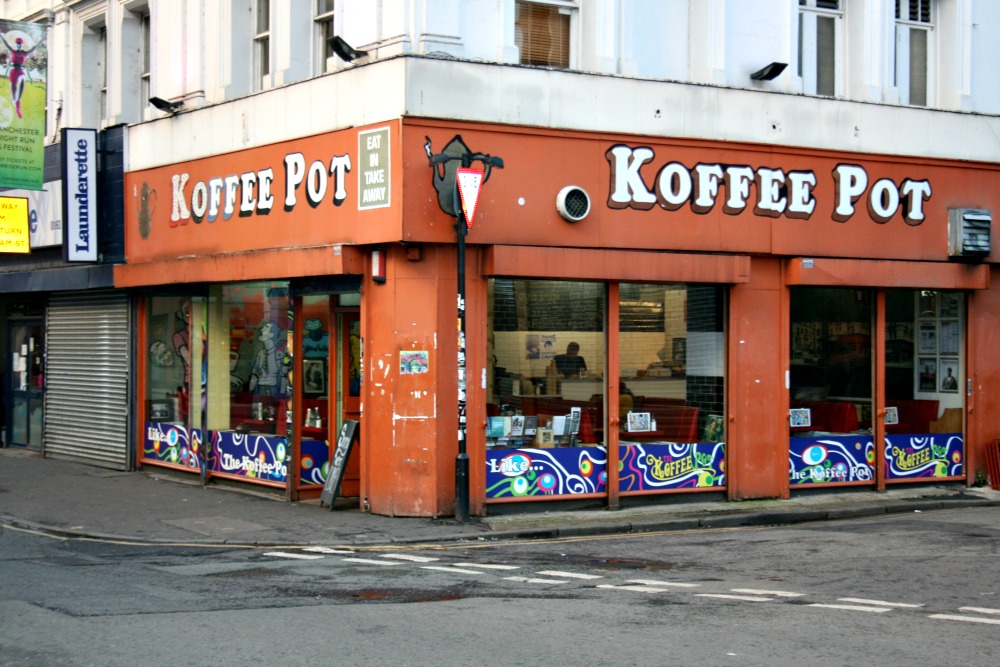 Legendary Manchester cafe, 'Koffee Pot' is so rightly famed for its straight-up, good old fashioned English fry up. Serving the finest of proper Bury black pudding and set within the cosy confines of a greasy-spoon type cafeteria the Northern Quarters, 'Koffee Pot' offers the quintessential English working-man's breakfast time experience. Rightly stated as, 'hangover heaven' you will find many a comfort to calm those post binge shakes; try the 'Full English' with tea and toast for the more traditional of us or seek out the specials board for a savoury-sweet Americana taste.
Takk – 6 Tariff Street, Manchester. M1 2FF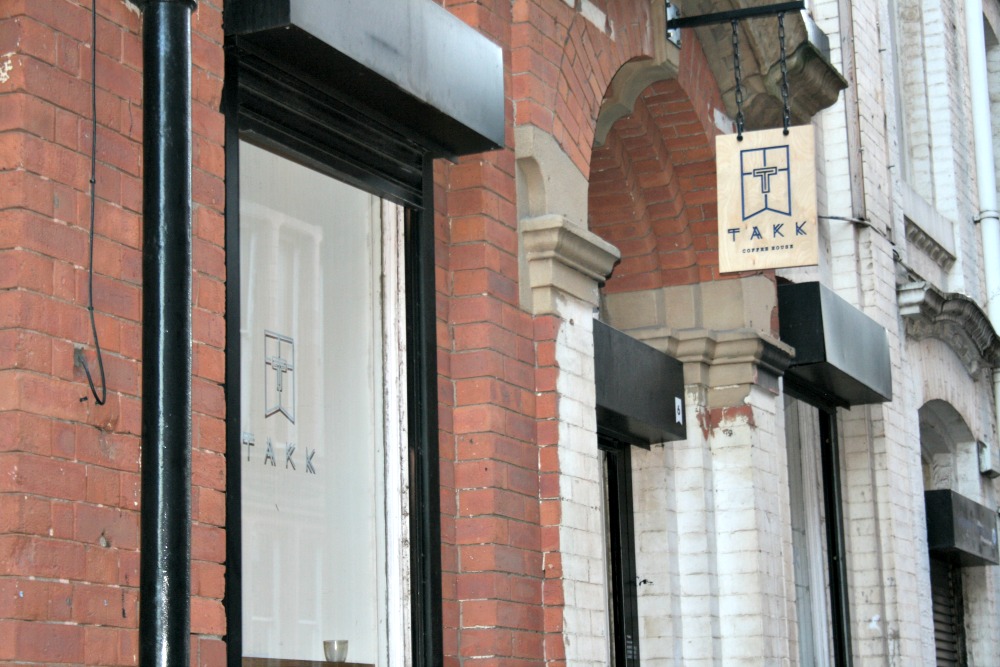 Hidden among the side roads of the Upper end of the Northern Quarter, Takk cafe offers nutritional karma that your brittle body will devotedly thank you for. For a deep soulful cleanse try a red bush tea with either choice of their Healthy Breakfasts to calm that pulsing head and wipe the slate clean in preparation of a fresh new day.
Home Sweet Home – 49-51 Edge St, Manchester M4 1HW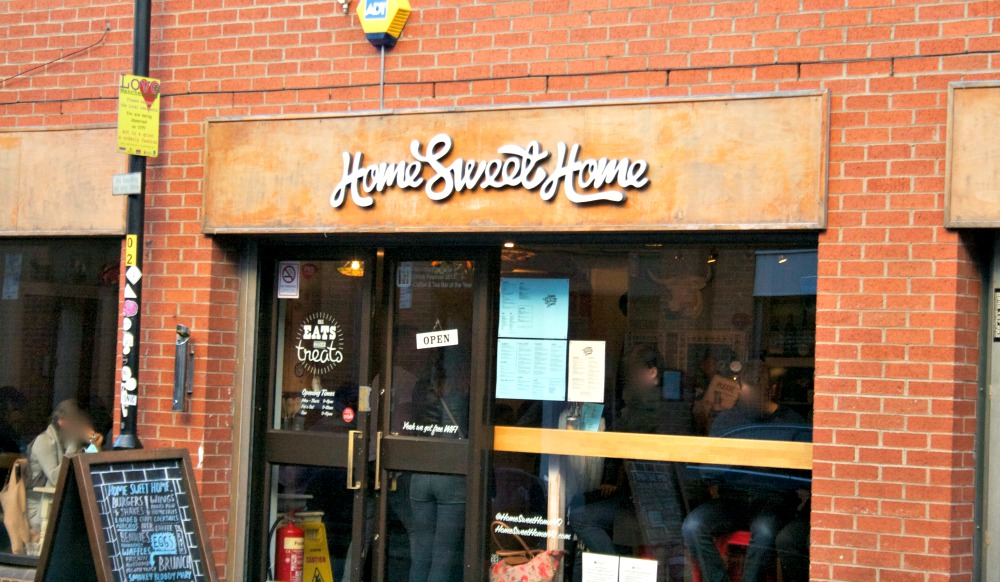 This self-styled milk bar and kitchen offers the sweetest insight in the search for that premium all-American breakfast. Set within the cosy confines of a twee and rustic environment, Home Sweet Home balances both the sweet and the savoury with its colourful and extensive range of delicately designed cakes served alongside countless options for a more traditional and wholesome dish. Menu standout 'Donut French Toast,' although sounding quite zany in its name is guaranteed to hit all the right spots; try it with a Nutella and Toasted Marshmallow shake to increase that saccharine taste tenfold.
Trof – 8 Thomas St, Manchester M4 1EU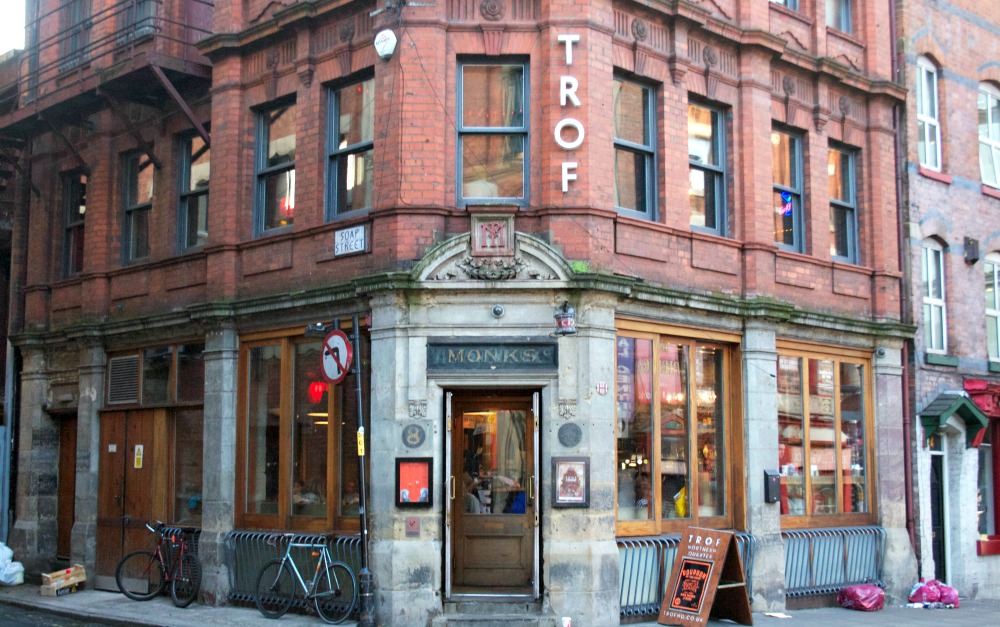 Situated in the very heart of the Northern Quarter, chances are that the reason for that fuzzy head and liquor induced shakes are down in part to the ample flowing of alcohol that Trof is so very famed for. Ever loyal to serve you that forthcoming hangover with a smile, Trof also prepares you for that morning after with a refreshing early doors opening time and a barrage of fried items laid on a bed of toast to be washed down with a cup of freshly squeezed fruit juice. For those looking for a quick fix before resuming back onto those messy streets, try the Royal fry up with a bottle of Brooklyn's favourite lager to wash those blues away and put the spring back into those sticky footsteps.
Words by Dale Smith (@TheGoldenHeron).
Keep up to date on all the latest Northern entertainment news by following us on Twitter, Facebook and Google+.