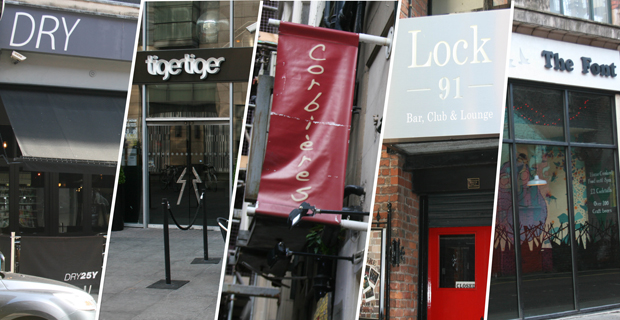 As we roll into late September we enter the golden period for freshers and newcomers to town- that period just after you've made friends and are still trying to reinvent yourself but just before work commitments and the inevitable personal drama starts to whittle your new pals away. From now until December is semi-officially Manchester's party season; and as we're steadfastly a city full of drinkers that entails a whole bunch of pub crawls, messy club nights and all-day benders. As a newbie in town though it can sometimes be easy to get overwhelmed by the sheer depth and variety of the city's nightlife scene, and as such it can be all too easy to get overcome by choice and gravitate towards the biggest, flashiest joints. Freshers are an easily led bunch and nobody wants to take a wrong turn down Deansgate and end up drinking at some snooty cocktail bar in Spinningfields or a TGI Friday's.
So with that in mind, here are five great spots for you to start your night off at, so you can at least enjoy a bit of class and comfort before you're vomming up jagerbombs at 2am.
Tiger Tiger
Now, most people will be familiar with Tiger Tiger as series of glitzy, trashy nightclubs – the land of Blue WKDs, mirrored floors and four different rooms that all play Pitbull songs. Not that there isn't a time and a place for that kind of night, but don't let Tiger's reputation distract you from its bar. During the daytime the bar is a great spot for a first drink, as its Happy Hour deal from 5-9 gives you a 2 for 1 offer on every drink bought, meaning you can essentially get your night started for half-price. Get in early, load on up and move on the minute you see some TOWIE looking wanker walk in.
The Font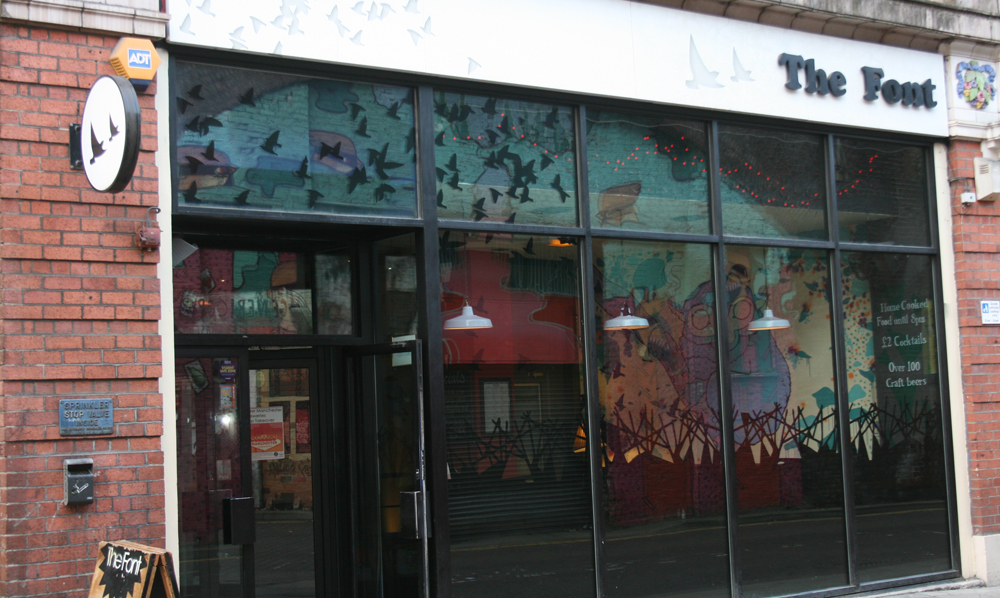 Traditionally The Font has always been popular with students, so expect a scramble for seats if you end up going at the weekend. Still though, the bar's main attraction, offering super-cheap cocktails for as little as £2 a pop is enough to remind you why this place is so popular in the first place. Don't stay wholly fixated on the cocktails either- as fun as it can be working your way through the menu, there's also an excellent beer selection that isn't heavily advertised but can compete with some of the best in town. Don't sleep on it.
Lock 91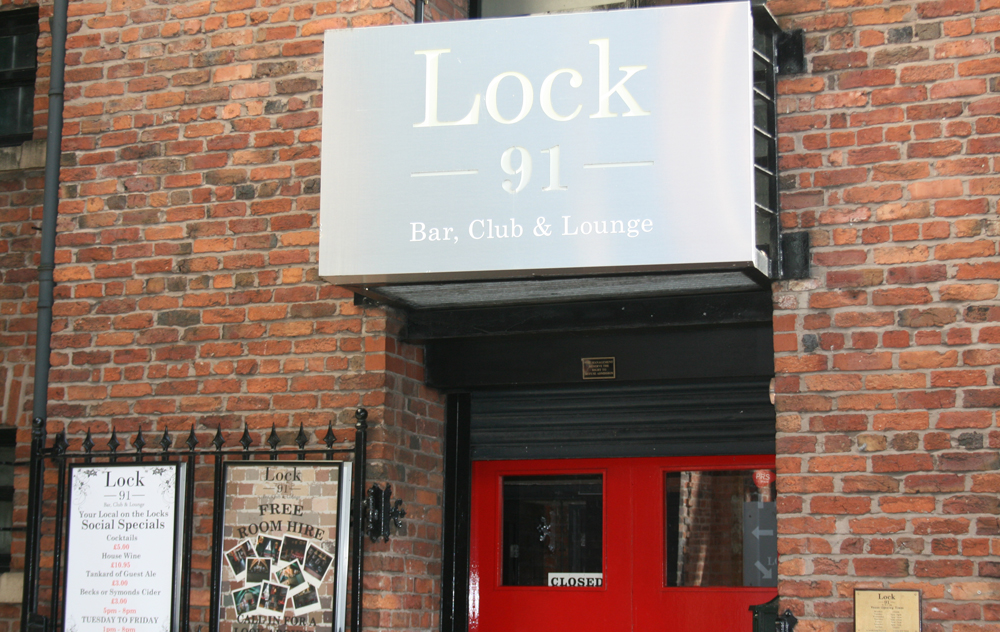 A relative newcomer, Lock 91 is still making a name for itself but can already claim to be one of the best bars in town thanks to its amazing customer service and incredible drinks list. Boasting two lounges, a beer garden and a VIP area it's the perfect place to kick back and relax in, whether you're there for a quiet one after work or gearing up for a big night. Even tbetter, it's situated right on the corner between Deansgate Locks and the tram/train stations, making it a perfect first port-of-call before leaping into the bear pit that is a night on The Locks.
Corbierre's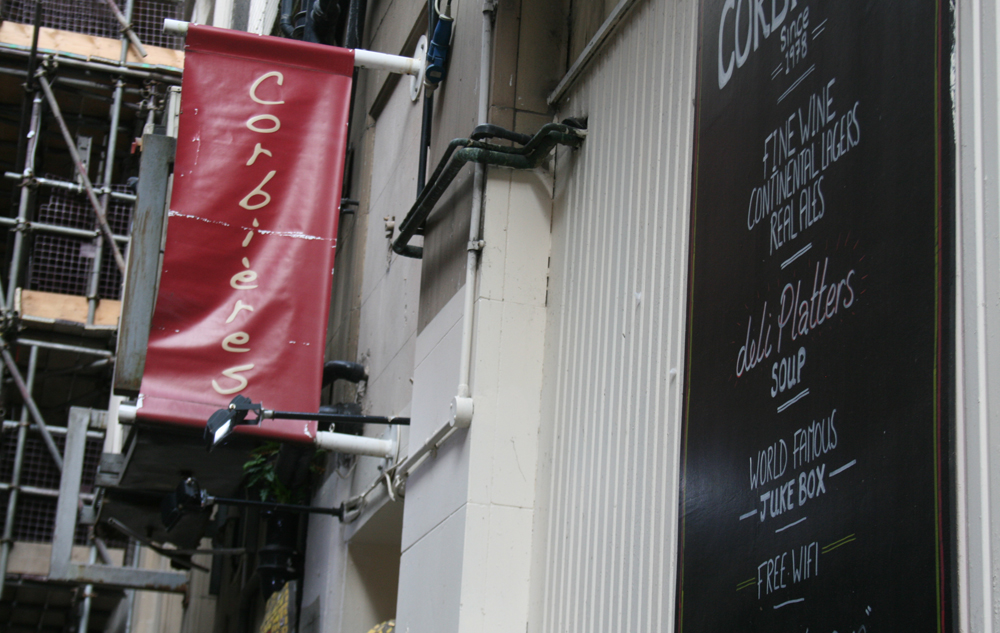 A hidden gem in Manchester's drinking scene, Corbierre's can be difficult to find for a newcomer but don't let that put you off. Situated in an underground back down a back-alley in St. Anne's Square, Corbs has long been one of the city's best kept secrets, and has been a popular meeting spot for locals for decades. Alongside the cheerful vibe and decent booze, the bar's main attraction is its 'famous' jukebox, which has long been lauded as the best in town; and it's surprisingly easy to lose the business end of a fiver queuing up tunes if you're on a roll. Definitely a great place to get an early buzz on.
Dry Bar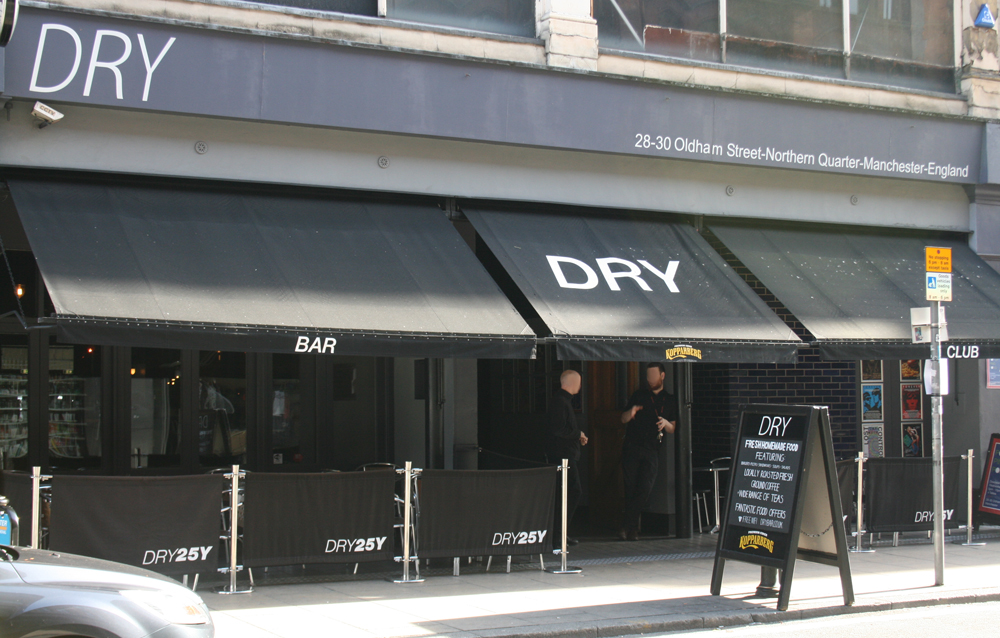 Located slap-bang in the middle of Oldham St, Dry Bar is the beating heart of the Northern Quarter and the gateway to any number of nights out. Whether you're planning on hitting up the NQ's fancy cocktail places or slumming it at hipster dive bars, if you're planning a night out in the area it's safe to assume you'll end up in Dry Bar at some point. With plenty of space, a great selection of local music and a design motif resembling the Hacienda, Dry often feels like a monument to Manchester's musical heritage and has a real 'hub' feel to it, as much a meeting spot or impromptu community centre as a pub sometimes. Offering food, cocktails, DJ's, bands and dancefloors there's something for everyone to be had at Dry Bar, and it's a great place to observe a slice of Manchester life.
Did we miss one out? Let us know via Twitter, Facebook or Google+, why don't you. 
Words by Tom Sanders (@SANDERRRSSS)