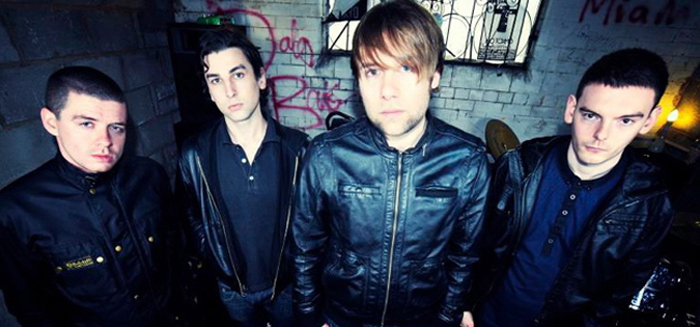 Presenting the second in our series of featured unsigned acts: No*Tokyo.  This Oldham based foursome has been regular a feature in the Mancunian venue circuit for the past few years now.  Their psychedelic-indie-rock paying tribute to the great acts that have emerge from their eclectic city – both big and small – whilst adding their own brand of wailing energy, and not to mention a heady dose of Manc swagger, into the mix. The guys recently unleashed their five-track self-titled EP onto a swarm of eager fans, have just wrapped production on their first video shoot plus…well we'll shut up and let them do the talking…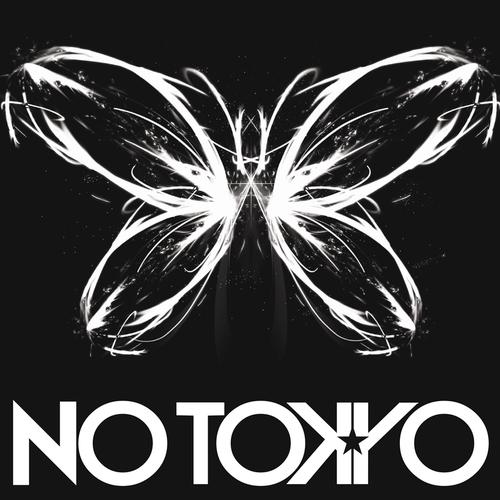 Give us a brief history of No*Tokyo – how long have you guys been a band, how did you all meet?
In its current format we have been together around 2 years. Around 6 years ago, when we were still young and handsome, me and Daz (vox), who were friends from school, first started writing music together after following other bands around and we thought, 'we could do that'. Dale and Ernie came onto the scene a few years later, both of whom are still young and handsome. This line up has got us producing our best sound.
For those unfamiliar with your music, how would you describe your sound?
If you were to believe some of the lazy journalism we've had over the years we've been compared to a lot of different bands from a whole host of eras, none of which we see in ourselves.  We also get early Verve comparisons and more recently parts of The Music (RIP). It's a psychedelic journey into the far reaches of space, but with a massive dance floor.
Which bands, if any, would you cite as your biggest influences?
We work from each other's influence and try not to replicate what's already been done. In fact we don't try to do anything, we play together and whatever comes out of the instruments we recite and try to improve upon. I think we all separately have our own influences. We've got a lot of time for understated bands like The Chameleons, The Charlatans, The Longcut and of course early Verve.
What can you tell us about your new EP?
Well, it's our first major release consisting of 5 tracks and almost half an hour long so there's more value in it than a lot of albums out there. It's just out on iTunes, HMV etc and there's going to be a limited edition physical release at the beginning of May.
Was it tough deciding which tracks to include?
It's always difficult choosing a track list, as the songs we enjoy the most aren't always the best choices to put onto a release.  Some songs sound better live than recorded and some songs go better side by side with others, so there's a lot to think about. In the end you have to go with instinct and what you think the people buying the CD will enjoy.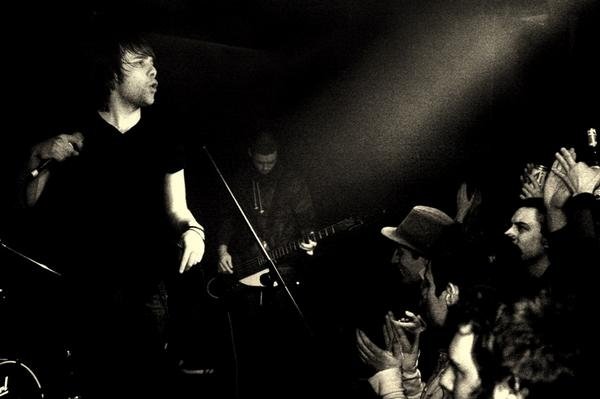 How did you find being in the studio and the recording process as a whole?
We enjoy it but at times it can be very strenuous. I suppose previously we've found it difficult to capture our best sound in the studio. We built a reputation as a live band and it can be really difficult to replicate that sound inside the confines of the studio. We've been lucky enough to work with some class producers such as Matt Terry, who recorded The Enemy's second album and has worked a lot with Exit Calm amongst others, whose experience and concentration really help to push a track forward. 75% of the EP was actually recorded for nothing with Stephen De Sarasola, we mixed it ourselves and then sent it to New York for mastering. We are our own biggest critics but we've taken our time over it and are happy with the end product.
How do you feel it was received by your fans?
All the press so far has been great and the iTunes reviews are all positive so we're really pleased.
Are there any specific topics that you find yourselves drifting towards when writing songs/lyrics?
Like I said, we go in the jam room with an empty palette, we play, and whatever comes out, comes out. We've got a good set up and so it helps that we record everything we do and create a platform to work from.
Manchester has huge music scene with a lot of upcoming bands and a big emphasis on music, do you feel being based in the city has worked to your advantage?
I wouldn't say so, no. There are of course a lot of gig opportunities in Manchester but then there's the 21-day rule (can't play two venues in the city within 21 days of each other, something like that). I've lost count at the amount of shortsighted people who have told us we sound like The Stone Roses just because we are from Manchester. Hopefully we've moved away from that now (not that we don't like The Stone Roses, we just don't sound like them).  Or maybe they're deaf?
Is there any competitiveness between unsigned bands in Manchester – does everyone want to be the next Oasis?
I don't think there is aggressiveness about it. Everybody wants to get their point across. We have got some good friends in other bands and it's good for the city to be producing so much new talent. I'm sure there are bands who want to be the next Oasis, in fact I've heard enough of them, but we've always done it exactly how we wanted to do it.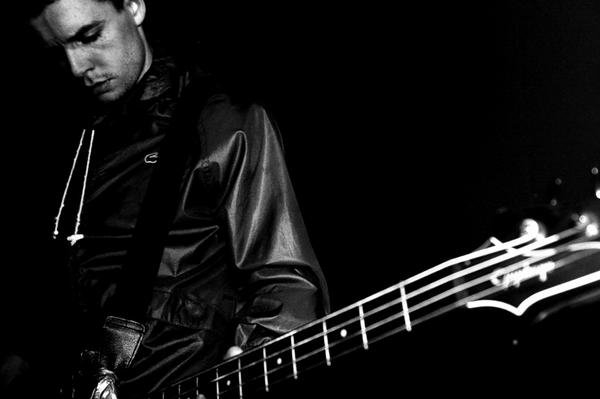 'More Than You'll Ever Know' has quite a psychedelic vibe, what qualities do you look for when writing?
There is a certain psychedelic vibe in a lot of our writing but usually it just happens. I suppose MTYEK is probably our most 'radio friendly' track and we have re-recorded it, as we weren't happy with the first recording. I heard it played at a club night recently, whilst we were recording the video for Ego Healer which is the first track on the EP, and it sounded massive. People were going mad for it.
In the past you've supported big name bands like The Sunshine Underground, how was that experience?
Yeah, we've been fortunate to support a host of great headliners and it's by merit we got those kinda gigs, as we always have a decent crowd. The crowd at The Sunshine Underground gig was awesome, bigger than we were expecting but we pulled it off and got some new fans in the process. We've played alongside some great bands and DJ's all over the country including, The Fall, The Music, Doves, Exit Calm, Puressence to name a few, and we usually get asked back. Usually.
'Ego Healer' can be heard on the Pride of Manchester movie soundtrack, how did your involvement in this project come about?
I'm not actually too sure how it came about. At one point we were lucky enough to have two managers, now we are working with one. I think we were approached through the former manager and he sorted it out. It's a football hooligan film based in Manchester, I think Ego Healer will sound top over the scene of people beating each other senseless and setting everything on fire.  I've read the script. Not one for your Nan.
And you also recently shot a video for this track – what can you tell us about the shoot?
We filmed it with the Progress Film Company who have been involved with some amazing films and videos. I think they recently did that new Katie Perry track Fireworks and also some expedition to the Artic Tundra. We brought them to Oldham! They brought a big entourage and auditioned for actors and all that. They were really good though, we shot over 11 hours of footage in different parts of the North West for 4 minutes of music. For the final shoot we recorded in The Castle in Oldham for a kind of nightclub scene. We did an invite only and they just asked that everyone to be natural, having a good booze basically but ignoring the cameras. It should be out very shortly. We're really happy with it.
From your experiences being in an up-and-coming band, how important is self-promotion?
Very important. A&R is totally different since Myspace et al. So yea, it's important, more so now than previous. Especially when you first start and are trying to get your name about, gigs etc aren't going looking for you and you have to go out and make a good impression. We're lucky to have a brilliant manager making sure we get the right gigs, but Dale (drummer) also puts in a lot of hours behind the scenes promoting the EP and up and coming gigs etc.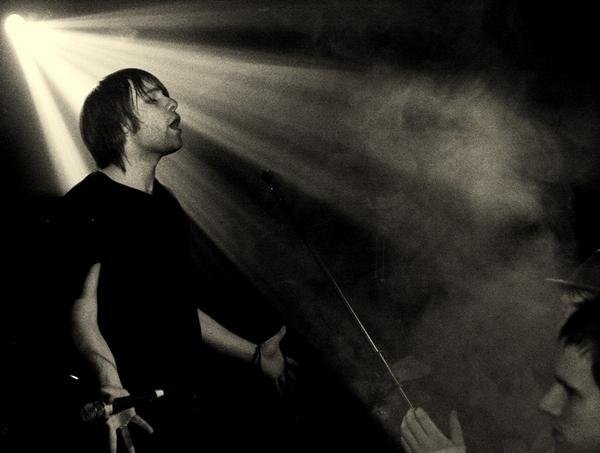 These days, do you think it's possible for a band to do everything themselves – from production to promotion to selling their music?
We have. As I've said if you can get a top manager with a good network behind him/her it allows the band to concentrate on writing and playing Football Manager.
Have your found social networking tools and Spotify to be particularly useful?
Yeah, it all started with Myspace didn't it? Now Facebook is the best way to promote gigs to a wider audience. The EP has just gone up on Spotify but we'd prefer it if you paid for it : ) No, in all seriousness, we just want people to hear it, and then, if they don't like it, fuck em, it's never bothered us before.
Do you have any new material written or any plans to return to the studio later this year?
Yeah, we have just recorded another of the live favourites but it's early stages at the min. We've got a few new songs in the pipeline that will be played at the EP launch at 42's in May and are generating new ideas every week. So watch this space . . .
Do you have any plans for a full scale UK tour in 2011?
It's something Sean (manager) is looking into at the back end of the year; I think it'd be on a small scale thought and maybe a festival or two. We'll see.
Where is the best place for readers to learn more about the latest No*Tokyo news?
There's the website notokyo.net but people don't use websites anymore so the best bet is to add the No*Tokyo group on Facebook where you will be first to hear the latest updates on gigs and future releases etc. Get on iTunes, that'll tell you everything you need to know.
If you're a Spotify user you can listen to No*Tokyo's debut EP right here.
Photography by Stephen Campbell