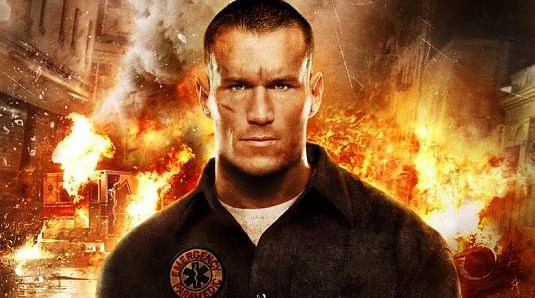 Sometimes, we really spoil you. Hot off the heels of last night's energising Loom gig at Trof Fallowfield, we've lined up not one but two brilliant competitions for you to feast your greedy little eyes upon. With the action packed sequel 12 Rounds 2: Reloaded hitting DVD and Blu-Ray on Monday, we're giving Northern Noise readers the chance to take home a copy of this brand spanking new movie. This explosion heavy sequel sees the world's toughest Emergency Medical Technician Nick Malloy (WWE hard bloke Randy Orton) engage in a deadly game of cat and mouse with a maniac bent on destroying everything he holds dear. If action movies are your thing, then this one's for you. We've got two copies of the DVD to give away. To enter, just answer this dead easy question:
Randy Orton was a professional wrestler for which company?
a) WTF
B) TNA
C) WWE
Email your answers over to Contact@NorthernNoise.co.uk with 12 Rounds Competition as the subject.
Bullet dodging not your thing? Not to worry, perhaps our second give-away would be more up your street. With Richard Gere's new one Arbitrage arriving in DVD stores on July 15th, we've got 2 Blu-Ray copies up for grabs. This sleek thriller set in the cut throat world of high finance sees hedge fund maestro Robert Miller (Gere) land himself in a tricky situation when he's involved in an accident that threatens the future of his money spinning empire. Intrigued? Check out the trailer and answer the question below for a chance to win:
Which one of these movies DOESN'T star Richard Gere?
a) Pretty Woman
b) Shrek
c) Chicago
Email your answers over to Contact@NorthernNoise.co.uk with Arbitrage Competition as the subject. We'll be announcing the winners of both competitions in the next few weeks.
Arbitrage is available on Blu-ray and DVD from 15th July, 2013 and is available to pre-order now.
Words by Simon Bland (@SiTweetsToo).
Be sure to 'like' us on Facebook and Follow us on Twitter to keep up to date on all the latest Northern entertainment news!