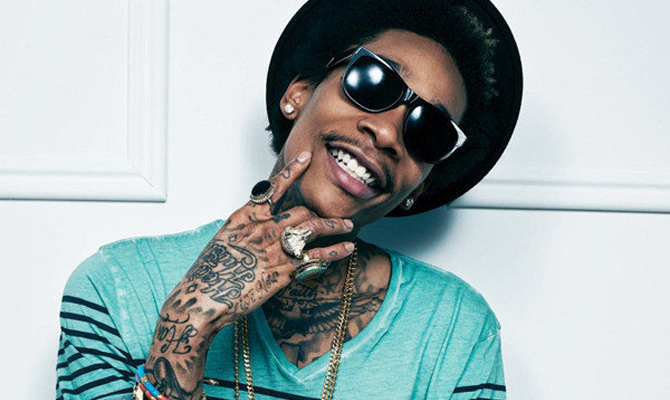 Fancy going to see Wiz Khalifa play at Manchester Apollo? You do? Well, you won't bloody believe this but we've only gone and blagged a pair of competition tickets to give away to you lovely readers. Interested? Read on…
For those of you who don't know, US rapper Wiz Khalifa will be in our neck of the woods later this month for a brief Blighty tour. These four select shows will constitute his first UK headline tour in over two years and come hot-on-the-heels of his current Under The Influence of Music Tour with A$AP Rocky in the US. He's here in support of his new record O.N.I.F.C, a naughty acronym titled album that's chock-full of pop-hooks and and slick collaborations with the likes of Pharrell, The Weeknd and loads more people.
He'll be in Manchester on September 27th for a headline show at the O2 Apollo and maybe a quick look round the Arndale. After all, it'd be a shame to come all the way to Manchester and not have a little nosey in the shops.
We've got a pair of tickets that we're dying to give away. To be in with a chance of winning just answer this dead easy question:
Wiz Khalifa is known for singing the song…
a) Blue and Yellow
b) Black and Mellow
c) Black and Yellow
Simply send an email with the correct answer to Contact@NorthernNoise.co.uk with 'Gimmie Tickets' in the subject line. You have until Wednesday September 25th to enter. Good luck!
Words by Simon Bland @SiTweetsToo. 
Be sure to 'Like' us on Facebook and follow us on Twitter to keep up to date with the latest Northern music news!