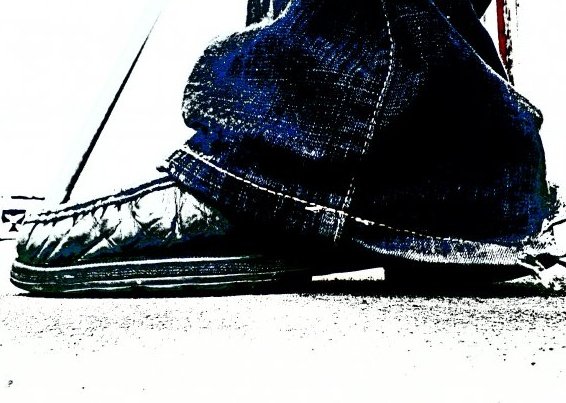 Spring is here! The sun is out, the birds are singing, the days are longer, half the world is attempting to rise up against oppressive regimes, etc. What we all need in our lives is a constant drip-feed of numbing, below average home entertainment bought with money we don't have. So, who here ordered some bland 'arena indie' void of any soul or charisma? Did you also order a free side of expensive, unjustified hype? Then here, have the latest next big thing The Vaccines and their first album 'What Did You Expect From The Vaccines', released a few weeks ago. The band are getting a hard time in the press for being 'posh', just because frontman Bentley Windsor has a left hand made entirely of diamonds that he uses to punch elderly tramps. This is just the press being cynical and judgmental, when The Vaccines should really be getting a hard time for making music that is soul-wrenchingly dull. (And for being so fucking posh.) More indie came out that week in the form of 'Bread and Circuses', the new album by The View.
The View – "Grace". by deathsurf
Also out on March 14th was Blood Ceremony's Living With The Ancients and Funeral For a Friend's 'Welcome Home Armageddon'. Why do metal bands have to be so fucking gloomy all the time? There are so many words in the English language and they chose to put together 'Blood' and 'Ceremony' when naming their band? If you're reading this and thinking of forming a metal band, buck the trend and come up with a more cheerful name. Here are some suggestions- Very Good Ceremony Thanks, Nice Gift For A Friend, Brand New Jumper, Smilegasm, Cradle of Optimism… I could go on, so I will- The Brilliant Dinners, This Lovely Orange, Successful Picnic, The Nice Chaps…
That week also saw home entertainment released to put inside your eyes, such as Let Me In, the American remake of the cult 2008 Swedish vampire film Let The Right One In. As it was released in cinemas a mere two years after the original, I can only assume this remake is specifically for people who can't read and therefore not worth your time, unless you're just staring at these words because you like the shape of the letters. 5 Centimetres Per Second (DVD), which is some sort of anime but sounds like a subject line from my spam folder, was also released, as was Series 3 of Is It Legal? It can't just be me who thinks that's a seriously dubious premise for a dating show, especially one that has reached THREE series. The creators of the show apparently agree, as it's actually just a sitcom about lawyers.
The next week was probably most notable for the release of the Nintendo 3DS, a handheld games console that allows 3D play without the need for 3D glasses, assuming you can hold the console in exactly the right position, sit perfectly still, and train yourself to go bog-eyed. Aside from that expensive headache, there were also new albums out last week. It saddens me that we live in a world where an album as grating and persistently joyless as 'Angles' by The Strokes hasn't provoked some sort of government action to prevent something similar happening in future, or even a single word of condemnation from any world leaders. Our priorities are completely wrong. Green Day's new live album 'Awesome As F**k' was also released, an album so punk that its title is self censored to avoid offense and protect sales. Stick it to the man, Billie Joe! Idlewild's Roddy Woomble also released his solo album 'Impossible Songs', which serves as a great reminder for those who need to remember-member-member what a woomble-woomble-woomble he is.*
*(I'm genuinely very sorry for writing this.)
Words by Martin Smith
To read more of Martin's work click here.