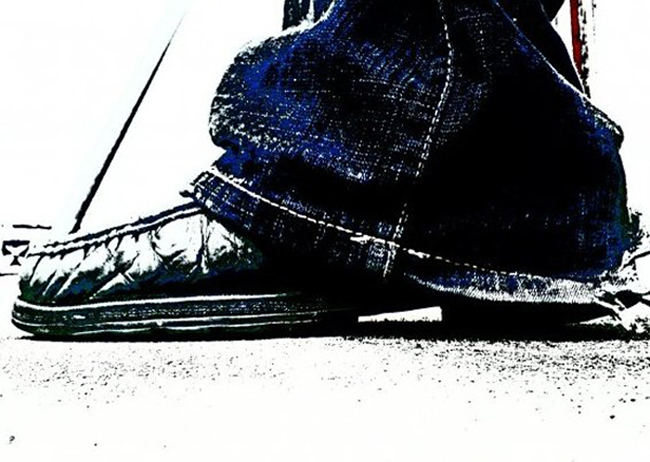 On Monday, Elbow's new album 'Build A Rocket Boys' is released. Elbow released their last album, the Mercury Prize winning 'The Seldom Seen Kid', in 2008. At that time I was living in Manchester and my only experience of the band up to that point had been as support for bands that I actually wanted to see. I know now that there's a lot to love about Elbow, but at the time I didn't seem to be able to go to a gig without Guy Garvey sticking his beard in. If you've never heard their music before or the sound in a venue isn't so great, to the untrained ear an Elbow support slot can sound dangerously like somebody repeatedly yawning into a microphone over a particularly dreary Coldplay song. So when 'The Seldom Seen Kid' saw the band finally gain mainstream success, my first thought was "Good, let everybody else put up with them", until somebody sat me down and made me listen to them and I realised that I was just being a miserable fucker and they're actually quite good.
On a dark, rainy night shortly after that album's release, I was walking along Oxford Road in Manchester, near the famous underground bar The Temple, or "the hole in my neighbourhood" mentioned on Elbow song 'Grounds For Divorce', when I looked up from my feet for long enough to see Guy Garvey approaching me. I stopped walking and was about to say hello when Garvey suddenly pulled his coat up to cover his face and ran past me. Now, it was very dark, and looking back that was almost certainly just a cold man with a beard who needed to catch a bus and not actually Garvey, but accepting that fact makes this story much less interesting, and so I'll be boycotting 'Build A Rocket Boys' as a result of an unknown man in a rush and I recommend you do likewise. I'll also be boycotting their imminent homecoming show on March 25th at the Manchester Evening News Arena, mainly because I'm skint and its probably sold out.
REM's fifteenth studio album 'Collapse Into Now' is also released on Monday. As well as the standard edition CD, HMV are apparently doing their own exclusive version, which I presume comes complete with full ownership of the company and a handwritten note saying "It's your problem now". Avril Lavigne also releases her new album 'Goodbye Lullaby 'this week. Why is it that when I was a teenager Avril Lavigne was a teenager, but now I'm 26 Avril Lavigne is still a teenager? Is she a Simpson? Regardless, she apparently starts a world tour in May, for those of you with little sisters who don't know any better.
This coming week also sees the re-release of Queens of the Stone Age's eponymous debut album, with 3 extra tracks thrown in for good measure. Considering how ridiculously fast their May 21st Manchester Academy show sold out last week and the price tickets are already selling for on Ebay, it may be time to change the Academy's policy so access to the gig is allowed either with a valid ticket or with the still-bleeding severed head of a ticket tout on a spike. Other albums out Monday include the return of popular beat combo Rot In Hell with their latest collection of feel-good ditties 'As Pearls Before Swine', and 'Last Night On Earth' by Noah and the Whale, who are set to hit the UK at the end of this month. Slash's most recent album is also re-released in a deluxe edition, which is good news for people who love bad music.
Read more of Martin's work right here.