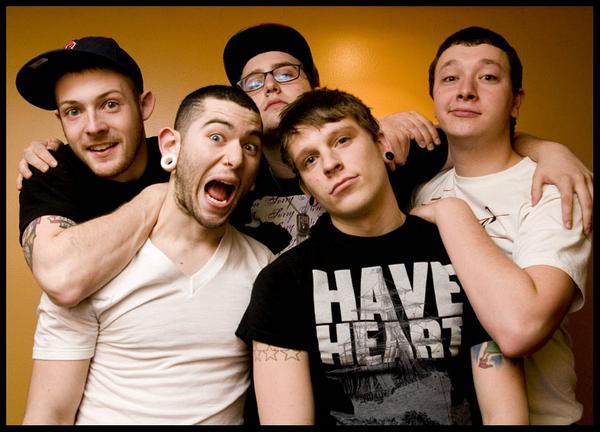 A Loss For Words will joining This Time Next Year for a pop-punk run of the UK this summer in support of Set Your Goals. Hailing from Massachusetts, this five-piece jumpy rock act will be playing dates in Manchester and Sheffield as well as making an appearance at this year's Slam Dunk festival in Leeds.
After recording 2009's The Kids Can't Lose, the band hit the road with their new-wave punk rock buddies Four Year Strong and their current 2011 tour partners Set Your Goals. Last year saw them give a collection of Motown classics their own personal punk-rock spit polish before the announcing in February this year that they had signed to Rise Records.
Tickets for their UK shows are on sale now. Tour date details can be found after the jump.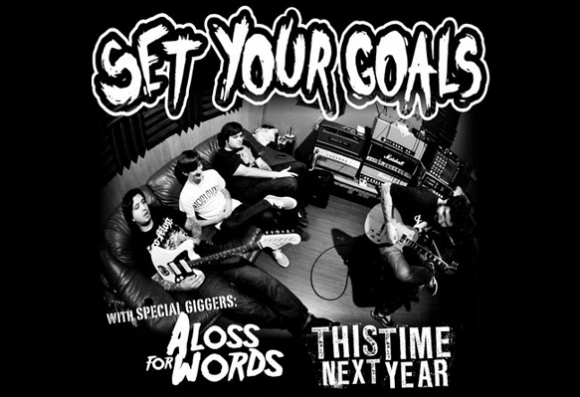 May 16 Academy 2 Bristol, United Kingdom
May 17 Waterfront Norwich, United Kingdom
May 18 O2 Academy 2 Oxford Oxford, United Kingdom
May 19 Sub 91 Leicester, United Kingdom
May 20 Soundcity Festival – Academy Liverpool, United Kingdom
May 21 Rescue Rooms Nottingham, United Kingdom
May 22 Acadmey 3 Manchester, United Kingdom
May 23 Millenium Music Hall Cardiff, United Kingdom
May 24 Cafe Drummonds Aberdeen, United Kingdom
May 26 Corporation Sheffield, United Kingdom
May 27 Academy – Slamdunk Tour Glasgow, United Kingdom
May 29 Slamdunk Festival – London London, United Kingdom
May 30 Institute – Slamdunk Tour Birmingham, United Kingdom
Jun 01 Underworld London, United Kingdom