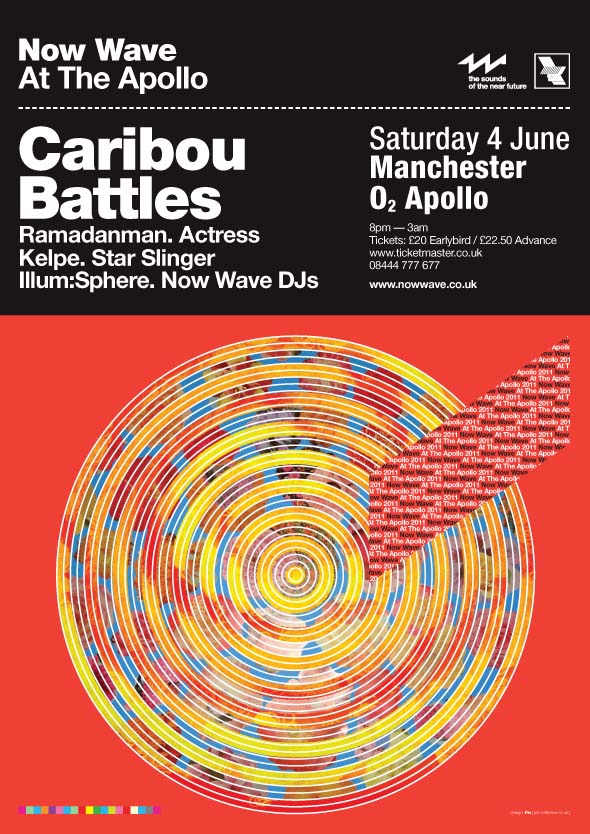 To get people in the mood for this summer's Parklife Festival in Manchester, Now Wave and The Warehouse Project have teamed up to bring you a special warm up show on June 4th.
Battles and Caribou will co-headline the event scheduled to take place at Manchester Apollo, with special appearances from Star Slinger, Illum Sphere and Ramadanman.  After those guys close up their sets, the Now Wave DJs promise to keep fans dancing till 3am.
In you're unfamiliar with the extreme-rhythms of Battles' 'Mirrored' or the laid-back, minimal dance tracks of Caribou's 'Swim' then you're truly missing out.
'Swim' was one of the most exciting releases of 2010 and with Battles due to release their highly anticipated new album 'Gloss Drop' on the night of the Manchester Apollo show, this gig has epic written all over it.
A limited number of pre-sale tickets are available here, priced around £22.  Tickets go on general sale Saturday.
Caribou – 'Odessa'
Battles – 'Atlas'