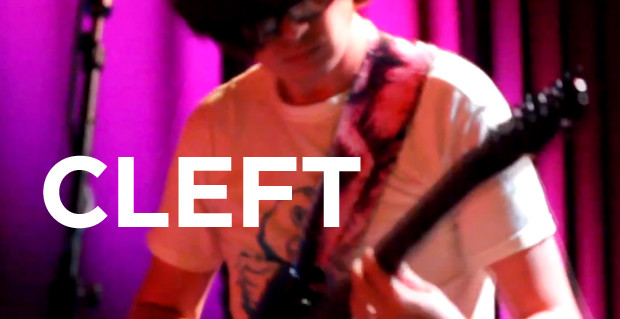 Swift from supporting the Clash Magazine Launch with Dead Sons last week, the awesome duo that are Cleft are set to play Manchester again.
The band make massive, dirty, instrumental music using a guitar and some drums. Imagine a machine that compresses 14 minute songs down to 3 minutes. It's loud, rhythmic and with enough riffs to satisfy any addiction this will be a night of epic juicy math rock, meaty prog and tasty noises. Delicious.
You can find them at Kraak on 7th June.
————-
Supporting them will be:
Vasco Da Gama, a scouse post hardcore band "so tight you couldn't fit a gnat between them on stage".
Trojan Horse, who produce schizophrenic rock, prog and pop all rolled into one big sack of musical puppies. (We're not sure if that should be cute or horrifying.)
Thumpermonkey, travelling from the capital will be the band known for their heavy progressive music. Talented both musically and lyrically they are sure to bring a bit of everything to the party.
——————–
words by Daniel Savage (@nosauceplease)
Advance Tickets £3 from We Got Tickets:
http://www.wegottickets.com/event/209934 and £4 on the door.