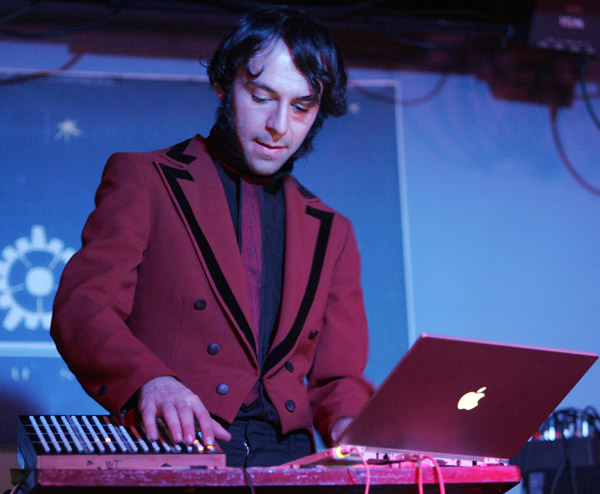 Experimental producer turned musician Daedelus returns to the UK in March to promote his new album 'Bespoke'.  The LA based pioneer, real name Alfred Darlington, shot to fame for his ahead-of-the-curve live performances and his ability to incorporate monome systems (the machine used to trigger samples) to pull of electronic music more effectively during live shows.
The title of his new album, the definition of which is 'an item made to measure', is something that Daedelus wants us to think carefully about: "I not only intended it as a reflection of the LP itself, but also an outlook on life," he explains.
'Bespoke', released April 11th, will feature a wide range of talent including appearances from LA rapper Busdriver, Canadian electro-musician Milosh and American soul singer Bilal.  Check out Daedelus' cool animated video for Fair Weather Friends plus his upcoming live dates after the jump.
Tour Dates
23rd Feb, Pattern Cutters, London
24th Feb Central Militar, Sofia, Bulgaria
25th Feb Block 33, Thessaloniki, Greece
2nd Mar A38, Budapest, Hungary
3rd Mar, Nu Spirit Club, Bratislava, Slovakia
4th Mar, Icon, Berlin, Germany
5th Mar, Pratersauna, Vienna, Austria
6th Mar, Teatro Parenti, Milan, Italy
8th Mar, Tuesday Club, Sheffield
9th Mar, Brudenell Social Club, Leeds
10th Mar, The Thekla, Bristol
11th Mar, Cardiff Arts institute
12th Mar Bloc Weekend
Find out more about Daedelus right here.