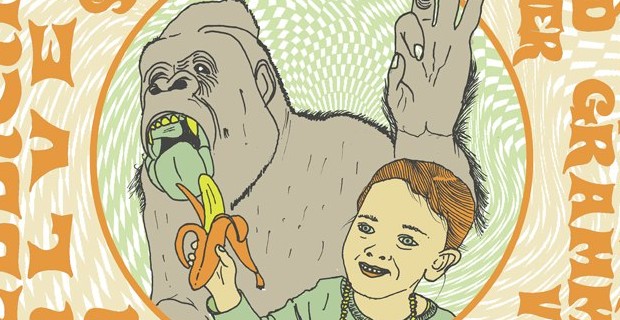 Don't you love May? There's 2 bank holidays this month and for the final one we recommend heading down to student town to catch some vibes for a day of live music organised by the guys at Grey Lantern.
On Saturday 25th May, 10 acts will be playing in Trof Fallowfield, a venue we use every month for our Live events, and Wahlbar.
Tickets are only £6 on the door, a ridiculously cheap price for what you get.
And what do you get?
Well, headliners Vision Fortune will be coming up from London to promote their thrilling new LP Mas Fiestas con el Grupo Vision Fortune.
Elsewhere there's London analogue synth artist Meddicine, while the local picks reach into every corner of Manchester's music scene, including mighty purveyors of psych-rock Base Ventura, party pop trio Tribal Fighters and industrial post-punk duo veladrome, the solo Grouper-esque work of SILVER and the scuzzed-up garage rock of duo Bad Grammar.
Much underrated producer Vei also plays, while Cyril Snear front man Mike McKnight debuts his solo electronic-acoustic side project Sphelm. Super new noiseniks Dinner Time, featuring members of Queer'd Science among others, complete the bill!
So, start the summer vibes, practise your festival fashion and get on it.
Have a nice time.