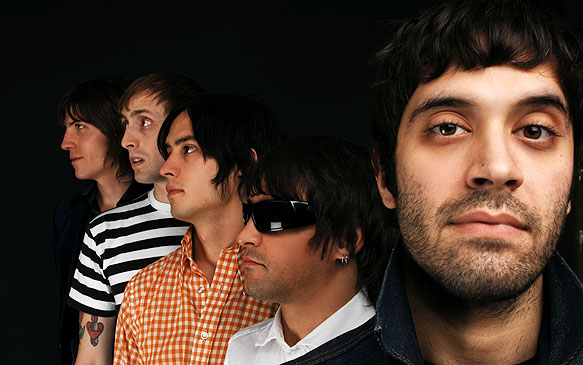 Head Automatica have announced plans for a brief summer UK tour that will see them play Manchester's Sound Control in August. The New York dance-rock act will play five dates in total including stops at Southampton, London, Glasgow and Nottingham following frontman Daryl Palumbo's Glasjaw appearance at Hevy Fest.
Formed back in 2003, the band was created by Palumbo as an outlet to release music that he felt didn't quite fit in with his current band Glassjaw. As a result, Head Automatica's debut record Decadence was released the following year and relied heavily on dance-pop and electropunk influences. Since then the band have released a number of EP's but only one additional album which was 2006's Popaganda. Tickets for Head Automatica's UK tour go on sale tomorrow (June 19th) at 9am.
UK tour dates:
AUGUST
05 – SOUTHAMPTON Cellar
06 – LONDON Garage
07 – MANCHESTER Sound Control
08 – GLASGOW Garage
10 – NOTTINGHAM Rescue Rooms
Words by Simon Bland.
Be sure to 'Like' us on Facebook and Follow us on Twitter to keep up to date with all the latest Northern music news!