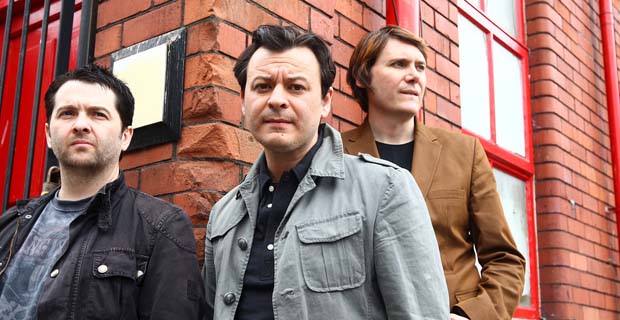 Manic Street Preachers are celebrating the 21st anniversary of their first single release by bringing out a new compilation of their entire singles collection.
The record, titled National Treasures – The Complete Singles, is to be made available from 31st October. On that very day the band will be signing copies at HMV stores in Cardiff, Birmingham, and Manchester. The group are expected to make it to HMV's Market Street store by 6pm.
The album includes 38 singles from the back-catalogue, all of which will be played during a one-off London show at the O2 on 17th December.