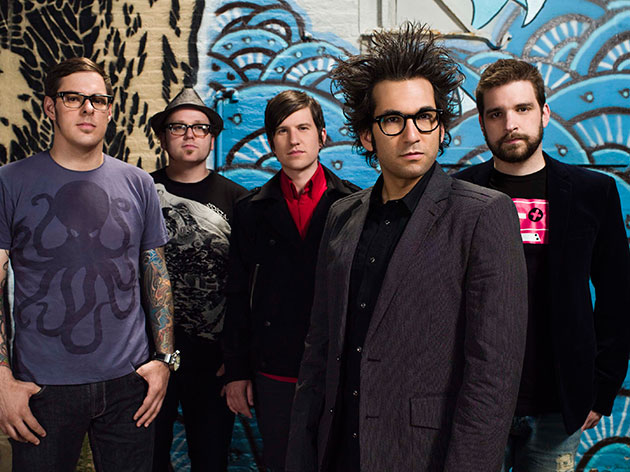 Manchester has once again proved that it has the most tenacious music-goers in the UK by winning a competition set by US pop-punkers Motion City Soundtrack. However we're getting a bit ahead of ourselves, let's backtrack a tad to discover what happened. A few days ago the guys in Motion City Soundtrack set the UK a challenge – they invited fans to pick a city of their choice and back it with a £10 ticket pledge. The first city to reach 150 pledges was rewarded with a one-off gig at an intimate city venue to coincide with the band's London-only mini-tour. Ticket pledges were only charged in your city won, so punk-rock fans really had nothing to lose but their pride.
It was announced yesterday that Manchester was the victorious city and, as promised, was gifted a sure-to-be-rammed Motion City Soundtrack show at The Ruby Lounge on April 20th. So give yourselves a pat on the back Manchester, you've once again demonstrated just how much live music means to you. A limited amount of general tickets are on sale now at the super-cheap price of £12 and as if the Motion City guys weren't nice enough, they've knocked off booking fees too. Head here to book tickets. If you miss out on the chance to see the band at their Manchester date then fear not, they'll be back up North in May for this year's Slam Dunk Festival which you can get more info on right here. 
Be sure to 'like' us on Facebook and follow us on Twitter to keep up to date on all the latest Northern music news!
Words by Simon Bland.