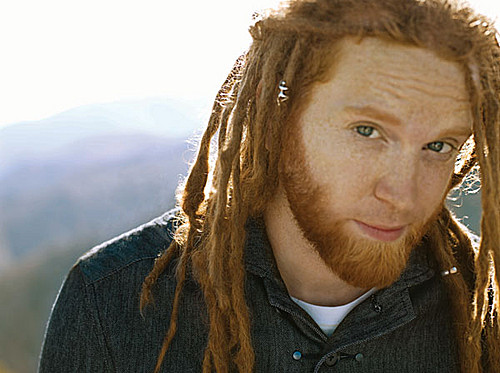 Deadlocked folk singer Newton Faulkner has announced plans for a UK tour in October which includes stops at a handful of Northern venues. The trek, which will see him play before crowds in Liverpool, Manchester and Leeds will kick off on October 1st in Edinburgh and follows the release of his eagerly anticipated third album. Scheduled for release on July 9th, Write It On Your Skin was recorded beneath the blazing LA sun in a garage recording studio.  With a little help from his brother Toby and Phantom Planet's Sam Farrar, Faulkner's first new record in over three years will release its debut single Clouds later this summer on July 1st.
A summer release seems quite fitting for Faulkner's return to the airwaves as his upbeat sound and sunshine-friendly attitude have made him synonymous with good vibes in the eyes of his fans. "For some reason if it's raining it can't be me," says Faulkner of being recognized by admirers, "but if the sun's shining then it's definitely me! I'm completely affiliated with the sun!"
Full tour details can be found below. Tickets go on general sale on Friday 25th May.
October dates are:
1st          Edinburgh Liquid Rooms
3rd           Glasgow O2 ABC
4th          Inverness Ironworks
9th          Newcastle O2 Academy
10th        Manchester O2 Apollo
11th        Liverpool O2 Academy
12th        York Barbican
14th        Leeds O2 Academy
15th        Oxford New Theatre
16th         Leicester O2 Academy
18th        Birmingham O2 Academy
19th        Bournemouth O2 Academy
20th        Exeter Great Hall
22nd       London O2 Shepherds Bush Empire
Be sure to 'Like' us on Facebook and follow us on Twitter to keep up to date with all the latest Northern music news!
Words by Simon Bland.