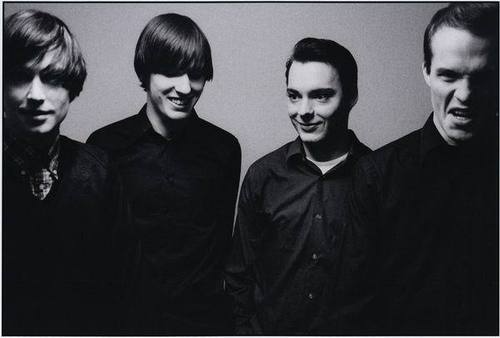 Refused have announced plans to play Manchester Academy on August 14th. This show will be one of two UK performances scheduled for August, with the band playing London's HMV Forum on the 12th.
Refused, who are currently in the UK to play this weekend's Download Festival, parted ways back in 1998 just after the release of their third studio album The Shape of Punk To Come. Earlier this year the hardcore-punk four-piece announced their intentions to reform saying that they felt the time had come to finish what they started with their last album.
The Swedish punk band had this to say: "The Queen's just had her Jubilee, Download is happening this weekend and now we're extremely happy to announce that we will be playing a couple of club shows in August. London and Manchester be ready. WE ARE NOT FUCKING DEAD."
UK Tour Details:
London HMV Forum – August 12th
Manchester Academy – August 14th
Words by Simon Bland.
Be sure to 'Like' us on Facebook and follow us on Twitter to keep up to date with all the latest Northern music news!