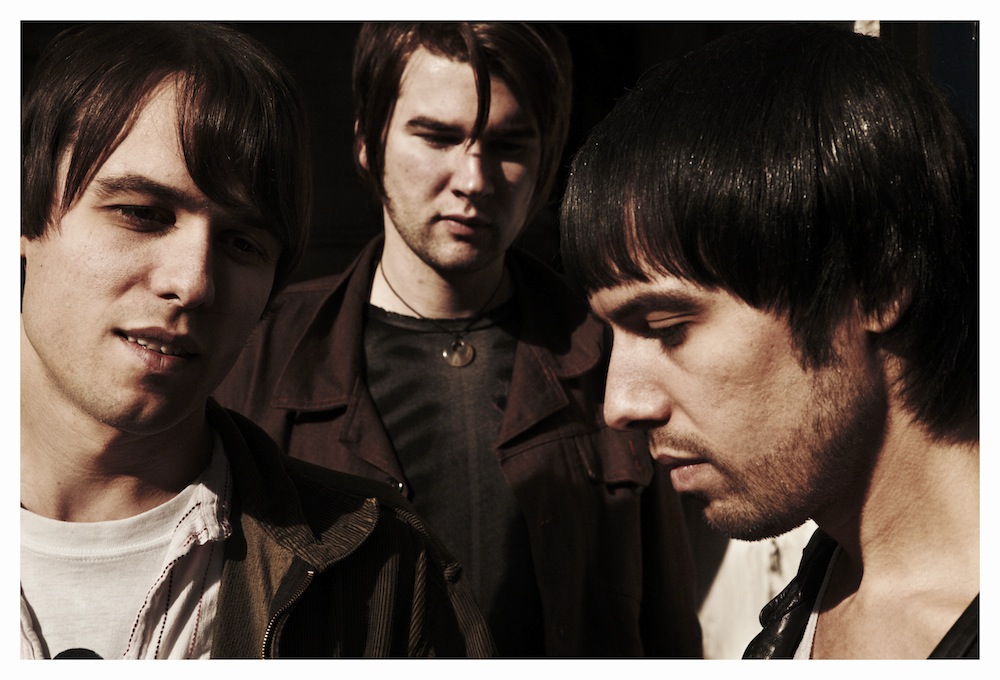 Wakefield indie trio The Cribs have today revealed the video for their new single Glitters Like Gold. However this is a video with a twist as it invites fans to interact with the clip to learn more about the band and their new album In The Belly Of The Brazen Bull. All you have to do is click on the interactive pop-ups that appear during the video.
Directed by Andy Knowles and Stephen Agnew this new feature is designed to get fans closer to the music. Here's what they had to say: "We wanted to capture the look and feel of the videos we grew up loving, videos by directors like David Markey ('1991: The Year Punk Broke', 'Fuzz Gun '91') and Kevin Kerslake ('Sliver'). We loved the relaxed playful lo-fi feel of spots, and wanted to evoke the same love in a newer audience.
"It's also very relevant to the overall sound and feel of the track. However, we didn't want to simply wallow in our own selfish nostalgia, we also wanted to create something playful and interactive to run parallel to the linear video. So we arrived at the idea of creating an interactive fact driven video. Drawing heavily from the late 90s, and now revived VH1 show 'Pop Up Video', the video is a series of increasingly obscure 'fact bubbles' that take you to video relating to the fact."
Check out the interactive video below:

Be sure to 'like' us on Facebook and follow us on Twitter to keep up to date with all the latest Northern music news!
Words by Simon Bland.