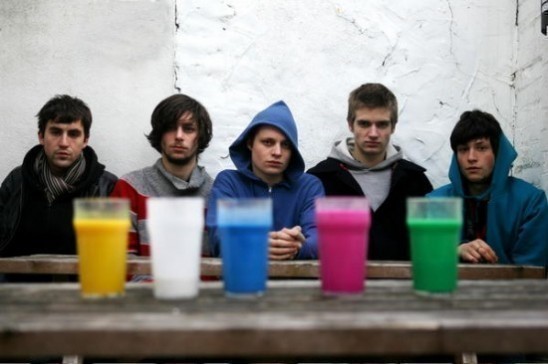 South London quintet, The Maccabees, will be hosting a string of shows througout the country to give fans a chance to sample their eagerly anticipated third album as well as hearing some old favourites.
Second album, Wall of Arms, was a huge success and proved that these boys were not just another landfill indie band.  They managed to pull themselves away from the jangly guitar tunes that put them on the map and showed that they weren't afraid to change direction.  This attitude bodes well for their next record as they are clearly a band who care more about the quality of their music than simply crowd pleasing.
With a host of new songs already supplied to fans via a few shows dotted around this year as well as an appearance at Bestival, they have already shown that there are more promising things to come. In an admirable bid to cut down on booking fees, The Maccabees, have put the tickets on sale from a number of record stores and box offices near to the respective venues.
The Maccabees will be playing Leeds Cockpit on October 30th as well as Manchester Sound Control the following night. Fans lucky enough to grab tickets will be able to witness some brand new material that the group have been working on for well over a year.
Words Ashley Clements
httpv://www.youtube.com/watch?v=605fY2RqTkI&feature=fvst