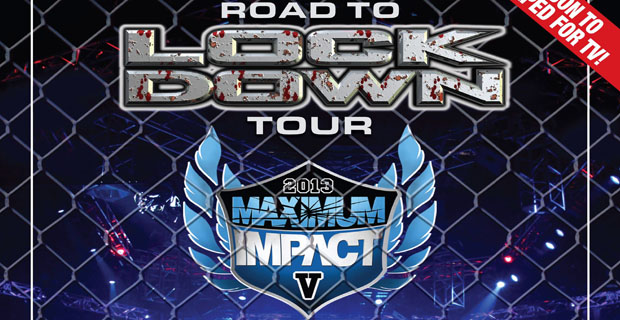 TNA Wrestling returns to the Manchester next year for the Road To Lockdown tour, a trek of live events that promise fans a steel cage match at every show. This will be the first time the Lockdown steel cage has appeared in UK venues and will surely be a must see spectacular for TNA's Northern fan base. Heading to Manchester Arena in January will be some of Impact Wrestling's biggest stars including Jeff Hardy, Kurt Angle, Bobby Roode, James Storm, AJ Styles, Mr Anderson, Rob Van Dam, Velvet Sky, Gail Kim plus many more to be announced in the coming months.
"Our wonderful fans in the UK and Ireland have made us their number one rated wrestling show once again – and this tour is our way of saying thank you," explains TNA president Dixie Carter. "This is the first time that the Lockdown steel cage has ever left US soil. Those matches will really be something special," she adds.
In addition to Manchester, the four date UK tour will see TNA visit Glasgow, Nottingham and London's Wembley Arena, the latter of which will be broadcast live on Challenge TV around the world. Tickets go on sale at 9am on Friday May 25th and can be bought here.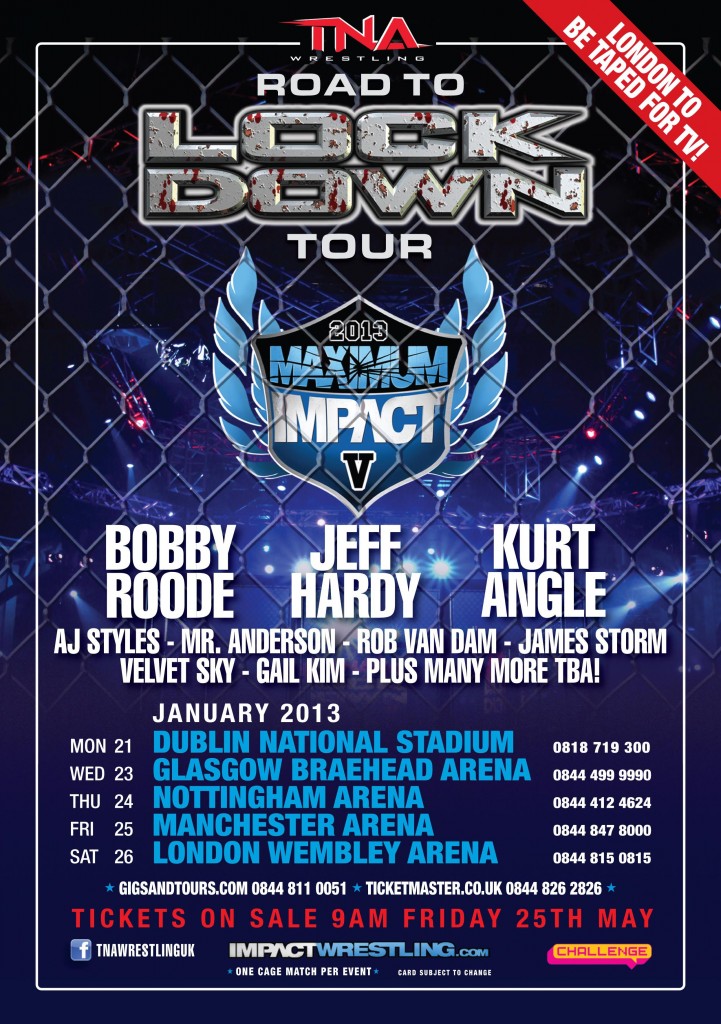 Monday January 21                        Dublin National Stadium                                    0818 719 300
Wednesday January 23                   Glasgow Braehead Arena                                    0844 499 9990
Thursday January 24                        Nottingham Capital FM Arena                        0844 412 4624
Friday January 25                        Manchester Arena                                                0844 847 8000
Saturday January 26                        London Wembley Arena                                    0844 815 0815
Be sure to 'Like' us on Facebook and follow us on Twitter to keep up to date on all the latest Northern entertainment news!
Words by Simon Bland.