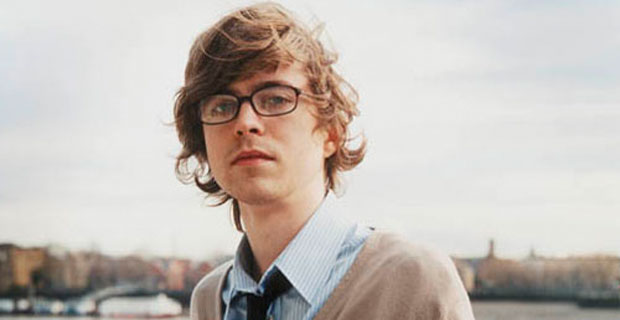 It's been over six years since Tom Vek released his self-assured debut album, We Have Sound, making a modest impact in terms of physical sales but a huge one to the record collections of what became an intense cult following. His atonal vocals, deadpan-dry lyrics, and astounding indie flirting with dance self production, led to one of the most unique moments of the noughties. Just as the cult gathered momentum its demigod dissappeared.
Vek vanished completely without any explanation, leaving fans to wonder why such a talent had ceased to be. Conspiracy theories began to circulate. No interviews were given and those close to him failed to make his whereabouts known. Many began facebook groups to locate him, The Tom Vek Detective Agency being a notable one, but these were to no avail. At one time it was even rumoured that he was serving time in Guantanamo Bay! Eventually everyone simply decided to accept what seemed to be the most likely story, that he must've been shot by the FBI while playing a gig near a grassy knoll somewhere.
But here he is! A return announced as suddenly as his departure. Vek  will be playing a short UK stint, taking in Manchester's Ruby Lounge along the way on June 13th. His new single, (below) A Chore, may give a glimpse into the reasons behind his absense with the choral line What You Perceive As Life, Is No More Than A Chore, being juxtaposed with an interview situation. The black and white video sees him cut a Tony Wilson shape on a mock Desert Island Discs music show while interviewing his female self who is a member of the Oxymoronic Leisure Seizure. Is it his dislike for interviews and for being in front of the camera which fuels this new single? Or is it over analysis of his music like this?
One thing is for certain, becoming a recluse for six years is one hell of a way of raising the anticipation of a second record….