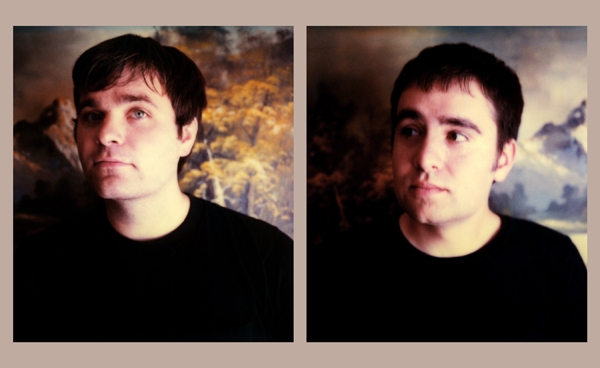 Big news for fans of The Postal Service. Ever since last month's reunion confirmation, UK fans have been eagerly awaiting news of a tour. Well today, they can un-clench their fists and breathe a sigh of relief as the electro-indie duo have revealed that they'll be playing Manchester Academy 2 on May 18th. The band, better known as Jimmy Tamborello and Death Cab For Cutie frontman Ben Gibbard will be playing only one more UK date at London's Brixton Academy on May 20th. These two Blighty dates will be part of the band's first headline tour in ten years. The post is always a bit late, isn't it?
They'll be joined on the road by Laura Berhenn (Bright Eyes) and Jenny Lewis who will help flesh out their live performances. Lewis performed on the band's sole album Give Up which was released in 2003 and has since gone on to become certified platinum and Sub Pop's second biggest selling album behind Nirvana's Bleach.
Gibbard and Tamborello will be releasing a 10th Anniversary delux-edition of the record which boasts the original 10 album tracks plus 15 bonus songs. It'll also feature the brand new tracks 'Turn Around' and 'A Tattered Line Of String', an unreleased live recording, every official thing the band has ever released and classic covers by The Shins and Iron & Wine. This bumper collection will be available to fans from April 8th. Meanwhile, tickets for their upcoming UK dates are on sale now.
THE POSTAL SERVICE LIVE IN EUROPE
18/05/13 Sat – Manchester UK @ Academy 2
20/05/13 Mon – London UK @ Brixton Academy
Words by Simon Bland. (@SiTweetsToo)
Be sure to 'Like' us on Facebook and follow us on Twitter to keep up to date with all the latest Northern music news!