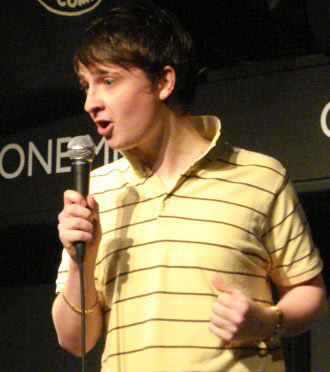 As the Manchester International Festival announce that the semi-violent, quirky Icelandic sensation Björk will give a world premiere of her new work 'Biophilia', Daniel Savage takes a look at what makes her so special…
I must admit. Björk is weirdly hot. Maybe it's because she looks like a real life pixie with the voice that seduces sailors and cause their ships to crash into the rocks, but she has definitely got me as a fan. Not a weird fan.  Not like a stalker. I'm not going to send her a mail-bomb and then kill myself (Ricardo López, 1996). That would be a mistake (a fatal one).
On 17th March Manchester International Festival announced that Björk, will  perform "six intimate shows in the striking space of Campfield Market Hall for audiences of 1800,her first Uk dates in over three years". Exciting.  Björk has never been afraid to mix it up a bit, and has seemingly eased through genres as eclectic as rock, jazz, folk, electronica and classical. Her unique voice has managed to sell a reported 15 million records worldwide. And now she's back.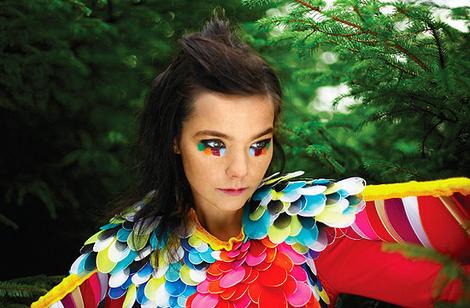 Her latest offering 'Biophilia' is described as "her most ambitious and exciting work to date. A multimedia project encompassing music, apps, internet, installations and live shows, 'Biophilia' celebrates how sound works in nature, exploring the infinite expanse of the universe,from planetary systems to atomic structure."
She's doing a-what now?
It look like an intense blend of the musical manmade and the naturally extreme. It screams concept album. Good, Björk has never been afraid to be or do different.  Music and technology have always had a close relationship, for good or bad. I mean the electric guitar: yes, the auto-tune: I THROW YOU INTO THE FIRES OF HELL-NO. Let's hope Björk gets the balance right. New music apps available on the variety of Apple products have challenge the concept of what we think an instrument is, and I am intrigued to find out what she has planned. I have full confidence in her. Not that she knows, or cares, who I am.
So I urge you, if you can, go see Björk in Manchester. It could be as beautiful as this: