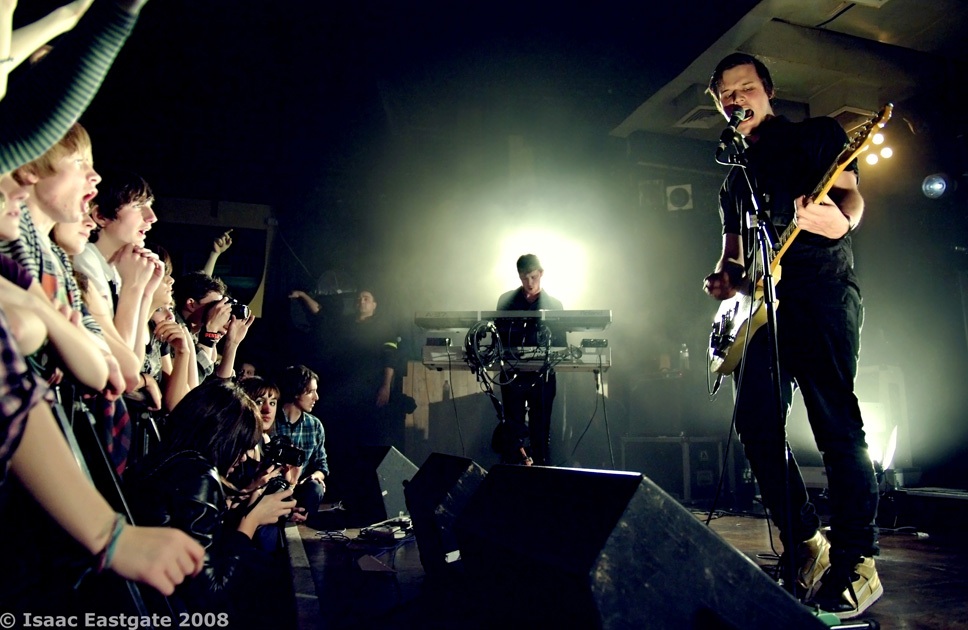 Troubled trio White Lies have announced their December tour which includes a night at the Manchester O2 Apollo on December 13th. 
Call them what you will, glam-rock, indie, or just plain moody, these boys have had a hell of a year, which has seen them support Muse, play alongside Kings of Leon and sell out London's O2 Shepherds Bush Empire two nights on the trot.
Now they look set to end 2011 on a high with this UK December tour, which will they hope to finish in style at Wembley Arena. 
They have produced two extremely evocative, if not a tad depressing albums so far and will be releasing their next single, Holy Ghost, later on this month (27th June) from second album, Ritual.   
Lead singer, Harry McVeigh, has some of the most powerful rock vocals you are likely to hear this year and with belters such as, Bigger Than Us and Farewell To The Fairground this London trio have stadium band written all over their moody faces.  The moodiness that White Lies so expertly convey in their tracks is no bad thing, however, as it sets them apart from the lighter indie pop that is rolling around the airwaves at the moment.         
Most importantly, maybe, White Lies are brilliant live which is the hallmark of any great rock act.  The combination of chart topping first album, To Lose My Life, and second record, Ritual, is sure to be an anthem filled night that messes with your heart as well as your ear drums. Tickets will be priced at a very reasonable £20 and will on sale Friday 10th June.
Words: Ashley Clements
httpv://www.youtube.com/watch?v=JW0yynlDmqQ
Other Stories
Arctic Monkeys Arena Tour Takes In Manchester And Liverpool
Preview: Milk Maid Album Launch