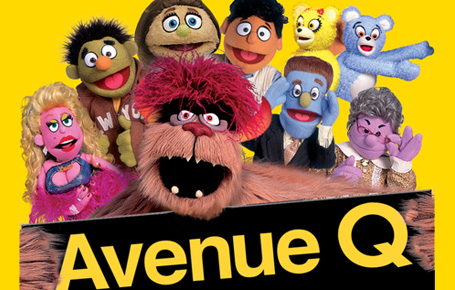 Having stormed London's West End, the Tony Award winning Avenue Q is finally heading up North. This whimsical musical comedy has been booked in for an five-day run at Salford's Lowry Theatre beginning May 8th as part of a larger UK tour. The play, which recently celebrated its five-year anniversary, follows a group of colourful characters who live on a downtown New York street. Relying on catchy songs and razor sharp wit, the gang attempt to make sense of life's biggest issues such as love, work and relationships. The finished product is a refreshingly different twist on Henson's Muppets and a Sesame Street show for those who should probably know better.
Achingly funny and gleefully upbeat, Avenue Q has earned fan praise and industry awards in equal measure. If you're looking for something a little different, this laugh-a-minute show is guaranteed to put a smile on your face. Avenue Q will be running from 8th-12th of May 2012, to check ticket availability click here.
Words by Simon Bland.