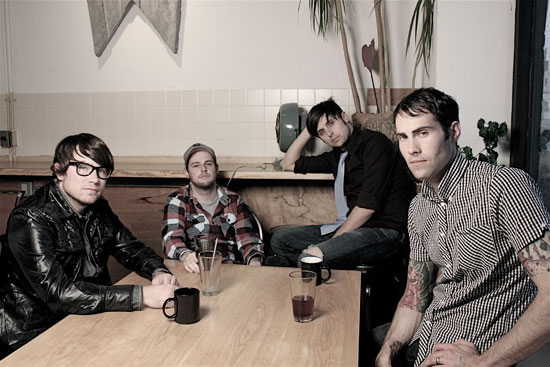 Ohio alt-rockers Hawthorne Heights will return to the UK this December and they're bringing their buddies in The Red Jumpsuit Apparatus along for the ride. Hawthorne Heights released their new EP Hate earlier this month and premiered the video for their latest singleIs This What You Wanted? just yesterday. Both bands are currently on the road in the US powering through the You Are Not Alone Tour, the same trek that will arrive in the UK in early December. Here's what the band had to say about their new video and what fans can expect from future productions: "We're really excited to debut the first of what will be many videos from our "Hate" EP. Each video will be different from the last in tone and production. We put a lot of time and effort into making each of these songs on this EP, so we want to make sure each gets its day in the sun." Hate is on sale now.
Check out tour dates below.
Dec 2             UK       HIGH WYCOMBE    WAMA          
Dec 3             UK       CARDIFF       CF10
Dec 4             UK       NOTTINGHAM         RESCUE ROOMS    
Dec 5             UK       BIRMINGHAM          HMV INSTITUTE        
Dec 7             UK       MANCHESTER          ACADEMY 3           
Dec 8             UK       ABERDEEN    TUNNELS       
Dec 9             UK       GLASGOW   CATHOUSE  
Dec 10           UK       MIDDLESBROUGH  THE EMPIRE 
Dec- 12         UK       SHEFFIELD     CORPORATION     
Dec 13           UK       PLYMOUTH   WHITE RABBIT          
Dec 14           UK       BRISTOL         THEKLA         
Dec 15           UK       PORTSMOUTH          WEDGEWOOD ROOMS  
Dec 17           UK       BRIGHTON    CONCORDE 2        
Dec 18           UK       LONDON      SCALA
Tickets are on sale now.
Words by Simon Bland.