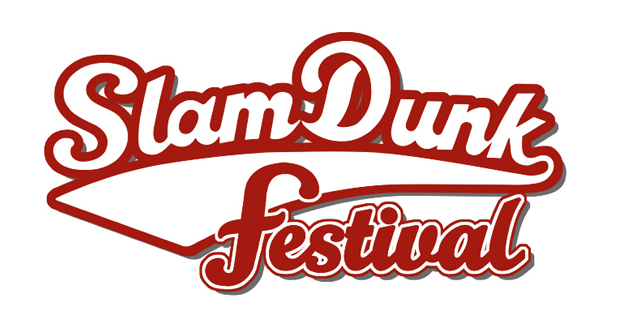 This year's Slam Dunk North Festival is just around the corner. The annual event which takes over Leeds, Birmingham, and Hatfield at the end of May celebrates all kinds of music and sports bands from a wide range of genres. This year's line-up is no exception, from alternative-hardcore headliners Enter Shikari, pop-punk titans Neck Deep, and punk stars Against Me!, the weekend is guaranteed to be a rowdy mess of moshpits and crowdsurfers. Check out our Essential Playlist below or listen along on Spotify.
Sorority Noise – "Using"
Sorority Noise are playing the Signature Brew stage this year and they're definitely a band worth heading down early for. Their song "Using" from their 2015 album Joy, Departed is one some can relate to, but everyone can enjoy. It tackles substance abuse and relapse, inspired by lead singer Cameron Boucher's diagnosis with manic depression. However, it is an uplifting anthem about overcoming demons and looking forward to better days ahead.
Bowling For Soup – "High School Never Ends"
Bowling For Soup are like everyone's favourite cousin that make the boring family reunion enjoyable. If the action of pulling someone's finger had a sound, it would sound like Bowling For Soup. They're headlining the Fireball Stage this year, and with a back catalogue of catchy tunes, it's hard to pick just one essential track. However, 2006 anthem "High School Never Ends" has to take the cake here. Released over a decade ago as a huge middle finger to social expectations and assholes in general, the song is still relevant and loved to this day. It's guaranteed to get everyone singing along and reliving those torturous high school years.
Against Me! – "True Trans Soul Rebel"
The rock genre is an overwhelmingly male dominated genre. While more and more bands with female members are gaining popularity, it's still an issue within the industry. Against Me! are truly a unique band, as lead singer Laura Jane Grace is transgender. Even more unique, the band are extremely unapologetic about this and understandably have many songs about the topic. "True Trans Soul Rebel" is one of these songs, with a very classic punk rock sound, it explores wanting to experiment with transitioning but being afraid of negativity. The belting chorus is extremely catchy, and the song as a whole is an insight into just one struggle the transgender community face.
Beartooth – "Beaten In Lips"
Beartooth are like a snowball rolling down a hill, gaining momentum and growing bigger and bigger. "Beaten in Lips" is an anthem for victims of abuse, written after lead singer Caleb Shomo was inspired by encountering multiple fans living in horrendous situations. "Beaten in Lips" stands in solidarity with all those who fear abuse and face it every day. Performed live, it's a unifying moment between sufferers and allies, where both are given a clear voice and give one big middle finger to abusers and violence.
Frank Iero and the Patience – "Joyriding"
Having recovered from a freak accident where two band members were seriously injured last autumn, Frank Iero and co are back and ready to take on the Signature Brew stage at this year's Slam Dunk. Returning to heavier punk roots like early My Chemical Romance and the multiple bands he had before then, Frank Iero and the Patience's songs pack a punch. "Joyriding" is no exception. Frank is known for his high energy performance, and is no stranger to joining the audience off the stage.
Neck Deep – "Serpents"
Neck Deep are no strangers to Slam Dunk Festival, and this year they're headlining the Monster Energy stage. Which seems appropriate, as Neck Deep shows are always packed with energy. "Serpents" will be absolutely no exception, being one of Neck Deep's heavier, darker songs, inspired by a cunning female video game character. The tune is guaranteed to be met with circle pits and crowdsurfers. Having just finished recording their third full-length album over in the States, there might even be a new track to treat the Slam Dunk crowd.
Turnover – "Dizzy on the Comedown"
"Dizzy on the Comedown" comes from Turnover's second studio album Peripheral Vision. Filled with sweet, warm, and gentle songs, the band's set will be one of the calmer moments during the festival, however one that's unmissable. Their sound can be easy-listening, yet an emotional experience if you pay close attention to the lyrics. "Dizzy on the Comedown" may be a song more suited to slow dancing than moshing, however, so perfect for any fans looking to catch their breath in a hectic line-up.
Don Broco – "Thug Workout"
Don Broco are a band you have to see live. The four piece from Bedford know how to put on a show, with catchy riffs and punchy gang vocals. While "Thug Workout" itself is a questionable song, which in no way can be taken seriously nor reflects the potential and talent Don Broco have as a band, there's no song like it live. Expect pits, a whole lot of shoving, and the band's infamous push up contest. They play before headliners Enter Shikari, however it would be no surprise to see Rob and the gang headline the festival one day.
Tonight Alive – "Drive"
Headling the Key Club stage this year is Australia's finest, Tonight Alive. If fun was a band, it would be these guys. When they play live, everyone has a good time as their happiness and positivity is simply contagious. "Drive" is a song that should be on everyone's summer playlist. The lyrics are catchy and easy to pick up after just one chorus, and it's simply just a song that will make you want to dance. With a catalogue of heavier, rockier songs, Tonight Alive are a band for everyone, and definitely not ones to miss out on.
Enter Shikari – "No Sssweat"
Festival headliners Enter Shikari are celebrating ten years of their debut album Take to the Skies this year, and are playing songs that they haven't played in a decade. Enter Shikari are extremely vocal about their political beliefs and opinions on society, which show in "No Sssweat" which is critical of sweatshops and how they exploit workers. Enter Shikari have said that they are a band that does not look back to the past, rather ahead to the future, so the Take to the Skies celebration could be the last time some of these songs are played live. For hardcore Shikari fans then, it's definitely unmissable.
Words by Lauren Price (@Lxurenprice)
Slam Dunk North takes place on Sun 28th May 2017. Find out more and book tickets here.
Keep up to date on all the latest Northern entertainment news by following us on Twitter, Facebook and Google+.