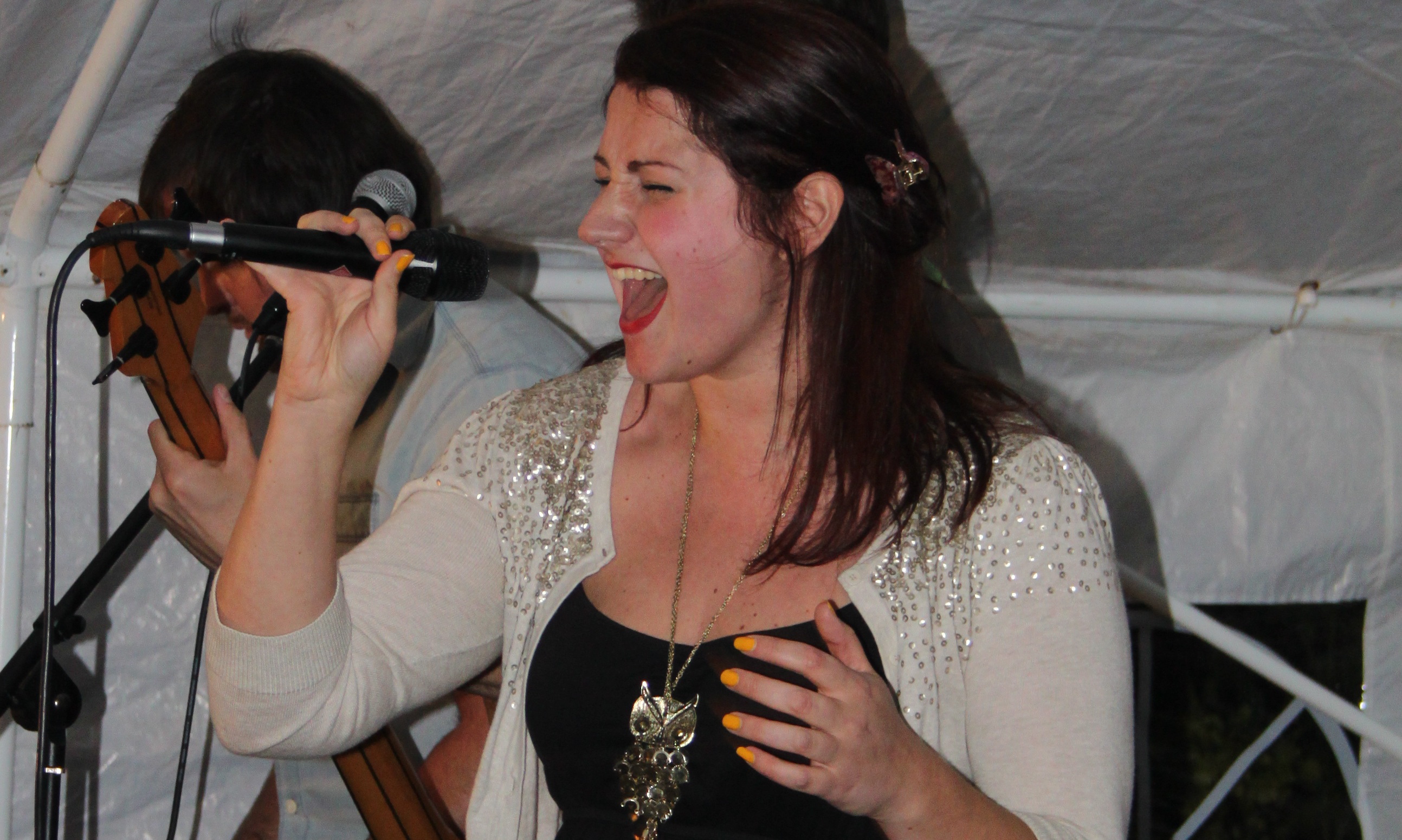 Let's face it, we've all been in the situation where we're heading to our local on a weekday night because they've got some offer on alcohol and they've promised us live music. More often than not the live music turns out to be provided by a group of local teenagers who've yet to reach adolescence or learn to play any of their instruments.
Having said that every now and then you stumble across a band that's the exception to the rule and that's when you realise, they'll be one of the few who make it. This was exactly how I felt at the Sea View's annual Beer Festival this year in Chorley, where I saw not only acoustic trio Ghost Radio, but the five-piece Inertia as well.
A bit of an unusual gig the night started off with a set by Ghost Radio, comprised of lead singer, Anna McGeoch, bassist, Pat Gaffney and guitarist, Rob Fielding. Later on they were joined by drummer, Alex Porter and keyboard-player, Richard Jones to form Inertia. Two bands with two very different sounds and all in one night, what more could you ask for?
Ghost Radio, who covered artists such as Mumford & Sons, Adele and Radiohead, will blow you away with their unique acoustic sound. Front singer Anna McGeoch has a truly indescribable voice that sounds just as good quiet and delicate as when she's belting out a top note. The interesting twist they put on the songs they cover show that they really think about what arrangements sound good rather than being guilty of simply doing straight covers. Their version of Biffy Clyro's Mountains in particular is something not to be missed but my personal favorite was one of their own songs called Never Been to America (aka The Sandwich Song).
After a quick break Ghost Radio were joined on stage by two more members and Inertia led us into the late evening with their more rocky sound. The perfect contrast to Ghost Radio their energy seeped through the audience as they performed electric covers of Muse, Foo Fighters and Arcade Fire among others. It's a rare thing to see a band made up of so many parts work so well together and their love of performing live together was obvious to everyone. Again, Inertia were at their best when playing their own songs with the popular Jack in the Box getting the crowds up and onto the dance floor.
It's a shame that both bands are still at the point where they are performing more covers than their own songs (as good as they are) because its their own stuff that will have people lining up and I for one can't wait to hear more. But if you have the chance to see either Ghost Radio or Inertia around Lancashire in the coming months then you should definitely make the time. I can't promise you'll be lucky enough to see them both in one night like me, but either way its worth it because these two bands will restore your faith in local gigs.
Words by Lauren O'Callaghan, photography by Neil Garstang.