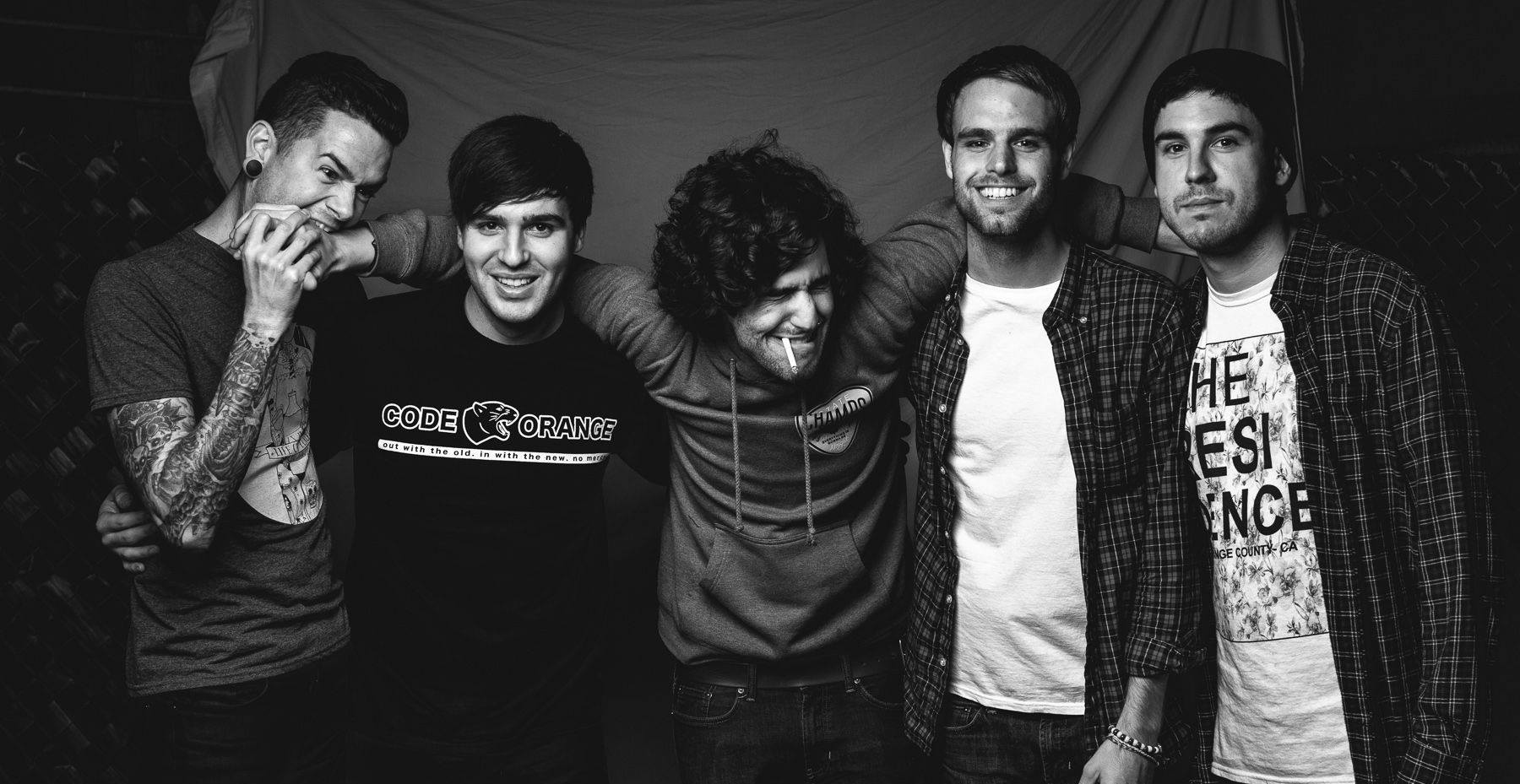 Illinois five piece Real Friends may be performing in the cosiest of Manchester Academy's gig spaces but they've already got a stage presence that exceeds the room's capacity. The post-emo pop punk band return to the heart of the North a few months later than scheduled due to lead singer Dan Lambton's struggles with ongoing anxiety, an issue that seems to have impacted the touring schedules of a number of popular acts at the moment. With everything back on track, the band return to town with more energy that ever, keen to air their blistering sophomore album The Home Inside My Head.
It's these new tracks that largely dominate tonight's set, with lead singer Lambton and bassist Kyle Fasel whipping the crowd up into a frenzy at the arrival of each song. A double-hitter of anthemic new album cut "Empty Picture Frames" and record closer "Colder Quicker" kick things off before the band take Manchester on a tour of their brief but impactful back catalogue.
Recovery and reflection seem to be a recurrent theme surrounding Real Friends of late, with low-key new numbers like "Mokena" adding a pensive tone to their set. That said, this more together mentality makes it all the more fun when Lambton and co unleash their angstier older material. "Old Book" and "Loose Ends" from the band's debut record Maybe This Place is the Same and We're Just Changing both do a good job of reopening old wounds, and so do the inclusion of tracks like "Late Nights in my Car", "Dead" and "Lost Boys" from the band's raw and reckless EP Put Yourself Back Together. However it's when the two moods mix on main set closer and new record single "Mess" that things really come alive, giving you a glimpse at the future potential of this emotional pop-punk act.
Hats off to Lambton, who on returning to the stage for this evening's encore takes a minute to address his recent struggles and urge those in a similar situation to not shy away from getting the help they need. It's a small act that goes a long way in normalising the issues that may very well be affecting members of tonight's crowd. It's a nice bumper to accompany the two songs that close out tonight's performance too, with the sombre "I've Given Up On You" and more optimistic track "Summer" ending things on a bittersweet but hopeful note.
Words by Simon Bland (@SiTweetsToo).
Keep up to date on all the latest Northern entertainment news by following us on Twitter, Facebook and Google+.