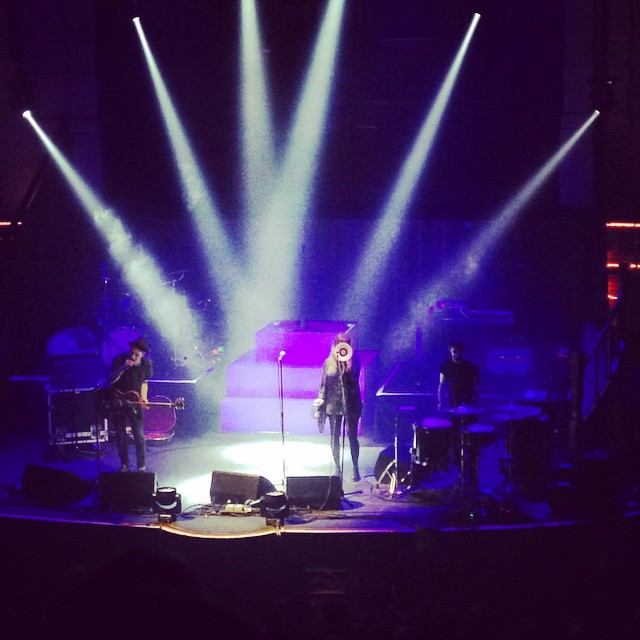 If you've been following us here at Northern Noise for the last few years you'll know all about Coves. We gave them their first ever Manchester show all the way back in July 2012, when all they had was a 4 track EP. Check out the old school poster below. It's been over two years since they played that show, and Coves have gone from strength to strength. They've toured around Europe, the US and the UK, they've been signed and they've released the critically acclaimed album Soft Friday. We managed to catch them support the quite brilliant St Vincent at the Albert Hall, a venue 30 times bigger than The Castle Hotel where they played our Northern Noise Live shows.  The size of the venue made literally no difference as their sound is capable of filling any space required.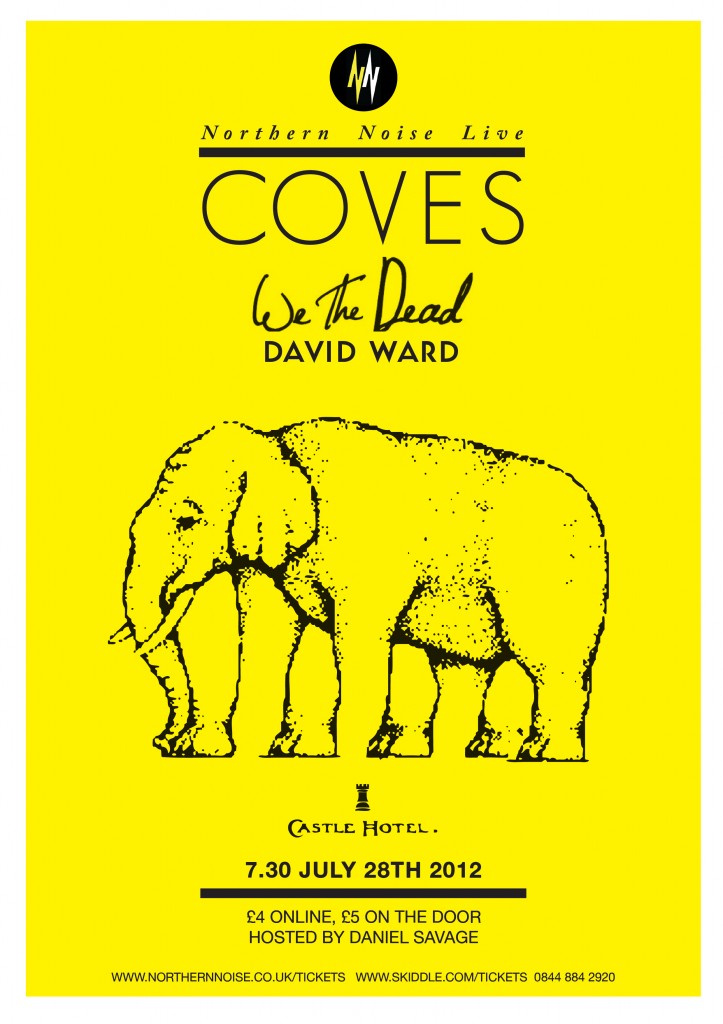 The songs are loud, trippy pieces with Beck's vocals sailing through the wails of John's guitar. They are both constantly on the move, John pacing around his side of the stage giving a physical expression of the intensity of his art. He breaks into a leap for the closing number and made his voice heard even when miles away from the mic.
Beck has a different kind of intensity going on. Her arms and wrists twist and turn to show of her outfit that flows and waves with her movements. That is when her hands are full with the megaphone, which has managed to keep its place in the band since the very early days.  One thing that hasn't made it from the 2012 gig was the old psychedelic light show that they used to put on thanks to a vintage projector that covered the band in swirling circles. See it for yourself, here.
The set list covered most of the album tracks with "No Ladder," "Fall Out of Love" and "Wake Up" being particularly memorable but the majority of the audience were seeing Coves for the first time which is the whole reason bands go on tour supporting bigger acts. The crowd were always appreciative of their efforts, and by the time Coves leave the stage, they've impressed the new fans and made the old ones very happy.
Words by Daniel Savage (@NoSaucePlease).
Keep up to date on all the latest Northern entertainment news by following us on Twitter,Facebook or Google+.