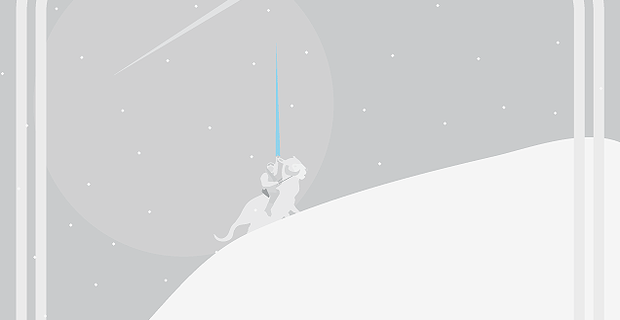 It's here, that one day of the year when everyone and their mothers are entitled, alas, encouraged to be a nerd. As the fifth month (and obviously our favourite) of the year brings your deserved attention towards the king of movie trilogies, we here at Northern Noise thought we should round up some of the best nerd stations Manchester has to offer.
Afflecks Palace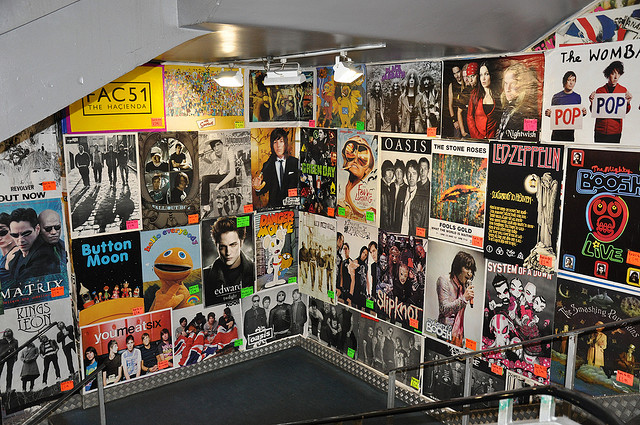 First up, one of Manchester's more famously recognised establishments, Afflecks Palace. Situated a stone's throw away from Piccadilly Gardens, it's safe to say that this alternative department store is the lifeblood of Manchester's lively Northern Quarter, with eclectic fashion lovers from all over the country flocking to its historic steps upon arrival in the city centre. For all aspiring nerds, a trip to Manchester wouldn't be complete without ascending through the mismatched world of vintage clothing, tattoo parlours, craft workshops and a room with more posters, patches and badges than Yoda has mind tricks. Since 1982 this impressive indie-hub of boutiques and independent stalls has had something to offer everyone and to this day it is still an alternative styled force to be reckoned with.
Forbidden Planet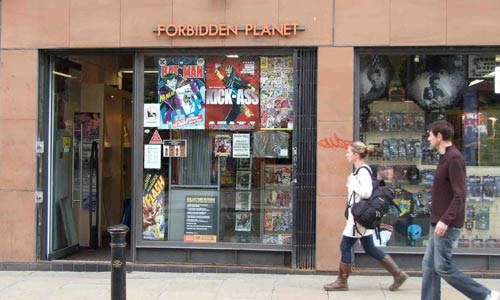 Just around the corner from Afflecks you'll find the two floored haven of all sci-fi and comic book lovers, Forbidden Planet. With stores situated throughout the UK and a huge online catalogue of collectable goods, Forbidden Planet is a place to be visited when your wallet is bulging. The company stocks everything from quirky movie/television related clothing and designer action figures through to rare graphic novels and manga situated on its lower level.
Fab Cafe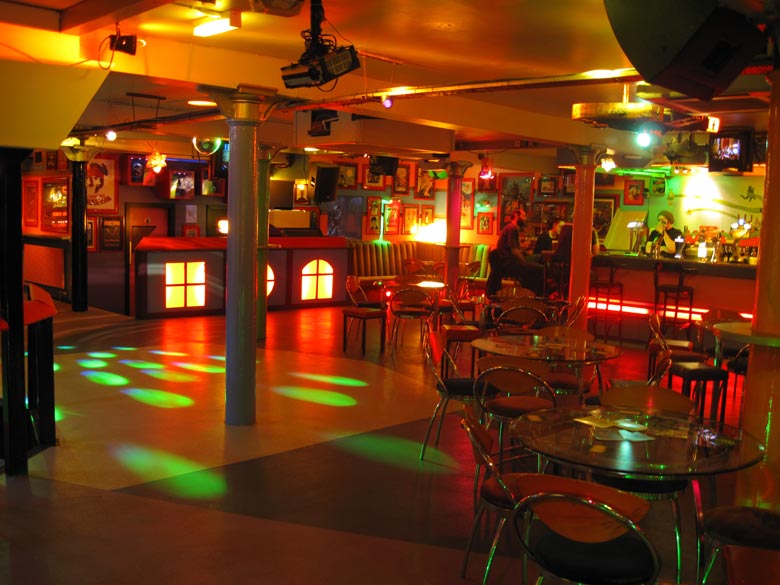 After all that shopping and eyeing up of every designer toy and crudely branded t-shirt on offer you must have worked up quite a thirst. Lucky for you, a short walk from Piccadilly on Portland Street you will find the perfect retreat for all TV and movie lovers, the out of this world, Fab Cafe. With venues in both Manchester and Leeds, Fab Cafe offers customers an environment engulfed with iconic memorabilia from classic television shows and some of Hollywood's finest sci-fi movies to date. Amongst its selection of alcoholic beverages, figurines and its very own Tardis, the bar hosts a variety of arcade games and a must play classic pinball machine. It is at the heart of Manchester's alternative music scene and truly is an antidote to the mainstream.
All true nerds must hit up the infamous Fab Quiz every Wednesday at 9pm which consists of a challenging picture round, general knowledge, music samples and plain old geeky trivia.
Richard Goodall Gallery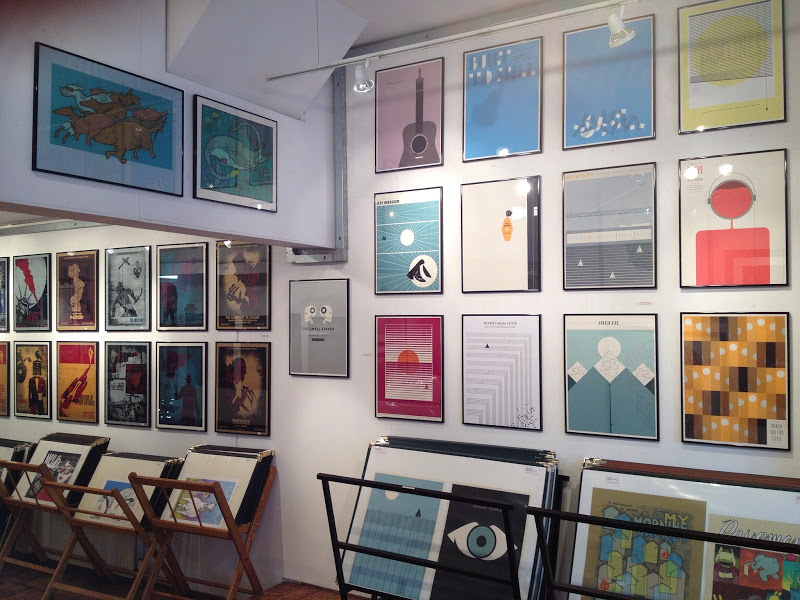 The Richard Goodall Gallery on Thomas Street is a fabulous environment to pick up some unique and inspiring movie and music posters with a twist. With posters from all the classic films you can think of, the gallery offers a variety of choice all at a reasonable price. It is the perfect supplier to redesign your living space with as the quality and eye catching imagery of the prints are second to none. Unique, trendy and to be honest just pretty damn cool.
Play Expo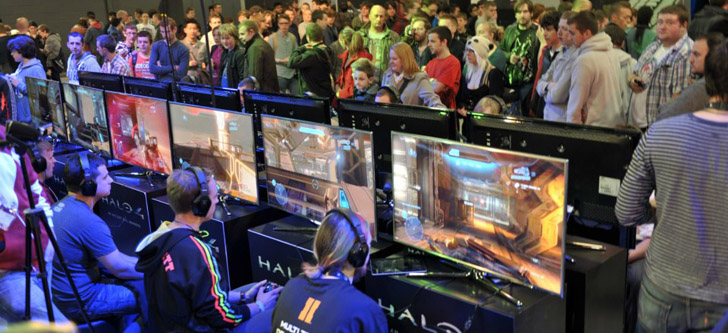 Unfortunately with the demise of the interactive HMV gamer base on Market Street and the closure of the once great Kyoto gamer lounge Manchester is unfortunately lacking when it comes to offering group gaming areas. The light at the end of the tunnel however will be hitting Manchester hard this October 11th and 12th when the Play Expo returns to EventCity, bringing with it 5 interactive zones, a ton of exhibitors, loads of features and more gaming pandemonium than ever before. Play Expo's huge array of retro consoles, classic computers, free-play arcade games and pinball machines draws in the best of the best, so if games are your life, then this nerd hub is an essential date for your calendar.
Did we miss any? Let us know in the comment section below. Until then however, May the 4th be with you…
Words by Damon Ashton (@Damon2604).
Be sure to 'Like' us on Facebook and Follow us on Twitter to keep up to date with all the latest Northern music news!