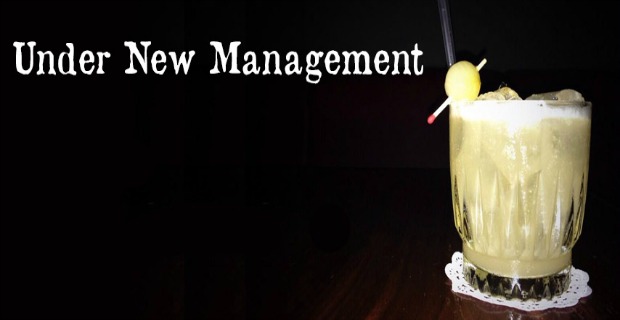 Exciting drinking establishments are never in short supply when it comes to a night on the tiles in Manchester and as summer rolls in, so does another unofficial party season. From quirky bars in the Northern Quarter to hotspots down on Oxford Road, thirsty punters don't have to look very hard to find a wide selection of boozey delights. But forget the the cask ales, spirits and ciders because there's a whole host of places serving up sweet and sassy cocktails just waiting to tickle your taste buds.
Whether you fancy a Cosmo, Dry Martini or Daquri, here are our picks for the 5 best cocktail bars in Manchester for you to try out to ensure you don't take a wrong turn somewhere and end up drinking at the likes of Tiger Tiger or TGI Friday's with some TOWIE looking nob.
The Liquor Store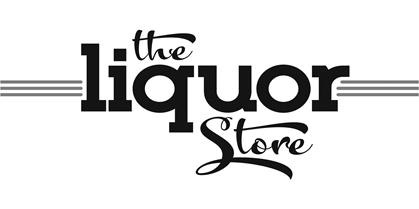 This brand new bar concept in the heart of the city centre has its Mancunian roots running through its veins. Amongst the subtle nobs towards American bar culture, the stand out theme is the city of Manchester. With one wall dedicated especially to the city's most loved exports, everyone from Liam and Noel, Morrisey and Ian Brown to Davey Jones and The Bee Gee's will be watching you as you drink. Passionate service from the bar team delivers a whole host of cocktail creations such as Salford Cidecick, Sally Cinnamon and Not Nineteen Forever. Also offering cocktail masterclasses and drinks packages, venture away from Deansgate bars to find a cool, unpretentious crowd enjoying great Manchester music, fantastic cocktails and a wicked atmosphere with a real togetherness late into the night.
Under New Management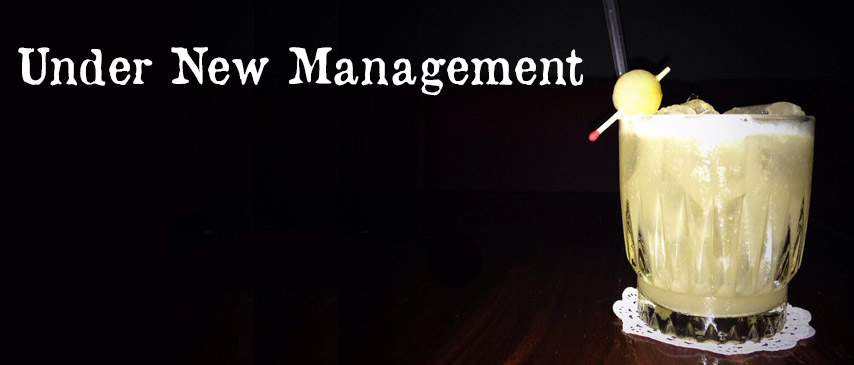 Formerly named Corridor, Under New Management is a speakeasy bar that offers covert cocktails and cool secret bar vibes. Voted one of the hardest bars to find in Manchester, it is the perfect drinking den if you fancy a challenge. Under New Management is tucked snugly out of sight down an alleyway in Leftbank and remains a hidden treasure, filtering out unwanted hooligans to preserve its inviting atmosphere. With music varying from old school disco to hip hop and everything in between, this place has a solid reputation with in-the-know drinkers as one of the finest places for a late night drink in Manchester.
Lock 91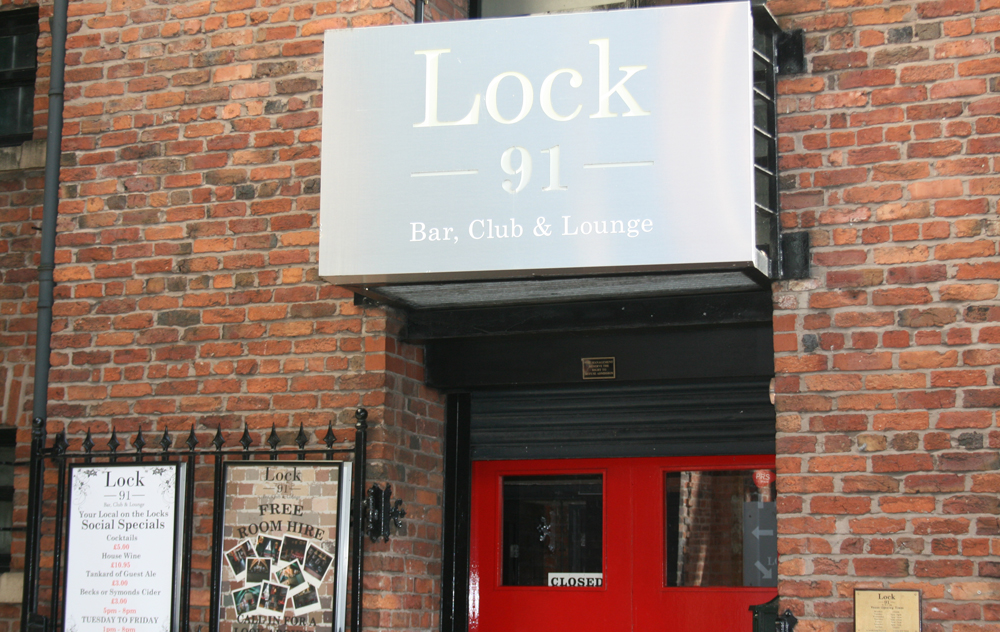 Handily tucked under the Deansgate-Castlefield Metro-link station, Lock 91 is housed in a Grande II listed former lock-keepers cottage. Despite the décor being very much in keeping with the 18th century surroundings, the drinks on offer bring the bar bang up to date. Cocktail combinations on offer could be widely grouped into three categories; classics with a contemporary twist, unique concoctions and adult versions of childhood classics. Cocktails are also updated every six months reflecting seasonal changes and ingredients. Despite being fairly new, Lock 91 can claim to be one of the best cocktail bars in town for its customer interaction, creating a loyal band of regulars which play a huge part on the bar's homely atmosphere.
The Font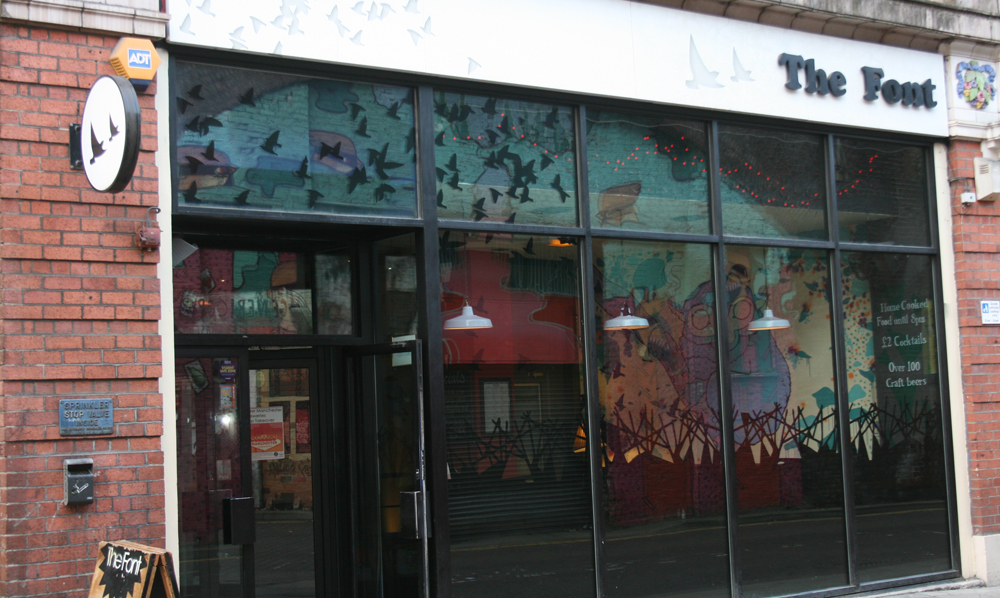 Just behind Oxford Road train station lies The Font; the perfect combination of cheap drinks, good food and great music, catering for everyone from the student crowd to the veteran ale drinker. The main attraction is the numerous drinks promotions ranging from £2 cocktails all day, every day. Another is its vibrant busy atmosphere, complimented by quirky and fun décor. Tastefully decked out with artwork from local talent, vintage lamps and comfortable seating, the walls play tribute to some of Manchester's greatest unsigned talent to create a chic-bohemian setting. With all of The Font's pros however, traditionally being popular with students you may have to scramble for a seat if you end up going at the weekend.
Tusk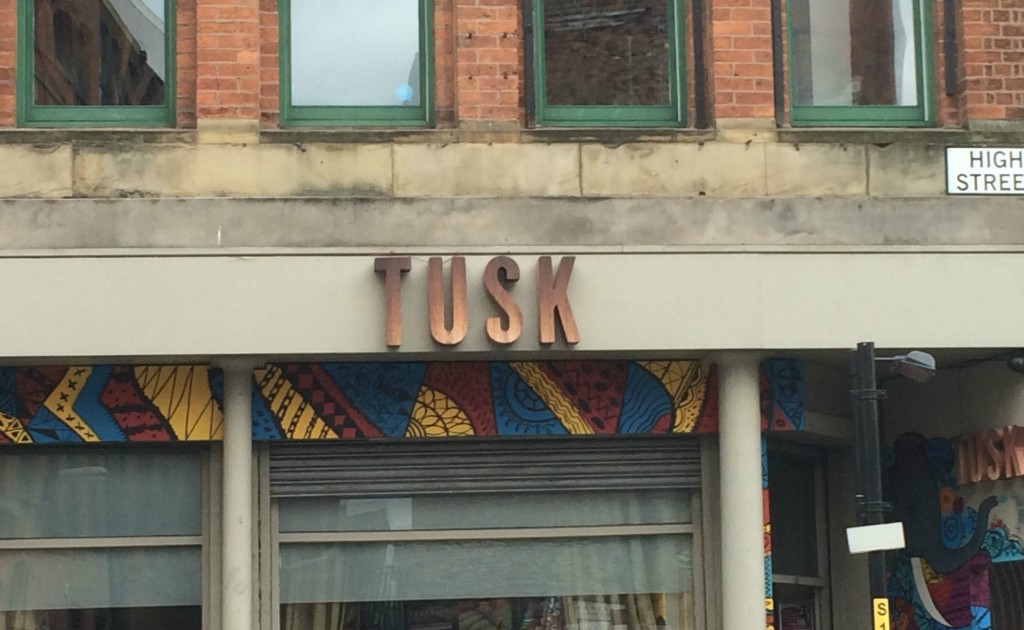 Tusk bar in Manchester's trendy Northern Quarter is a cool African themed cocktail bar that makes an instant impression. With an intriguing neon sign above the above the door beckoning customers inside, the view from outside the window alone is enough to drag anyone in. With colourful, fruity combinations, cocktails are the big sell point for Tusk, carrying a punch that are set to satisfy drinkers. With tribal wallpaper interior and masks adorning the walls to create this really vibrant destination bar, it is the perfect place for some evening drinks with friends or a date with a twist. The drinks are served with real quality and friendly staff and with Happy Hour from 5pm until 8pm every day, you can enjoy great cocktails and not break the bank
Keep up to date on all the latest Northern entertainment news by following us on Twitter, Facebook and Google+.